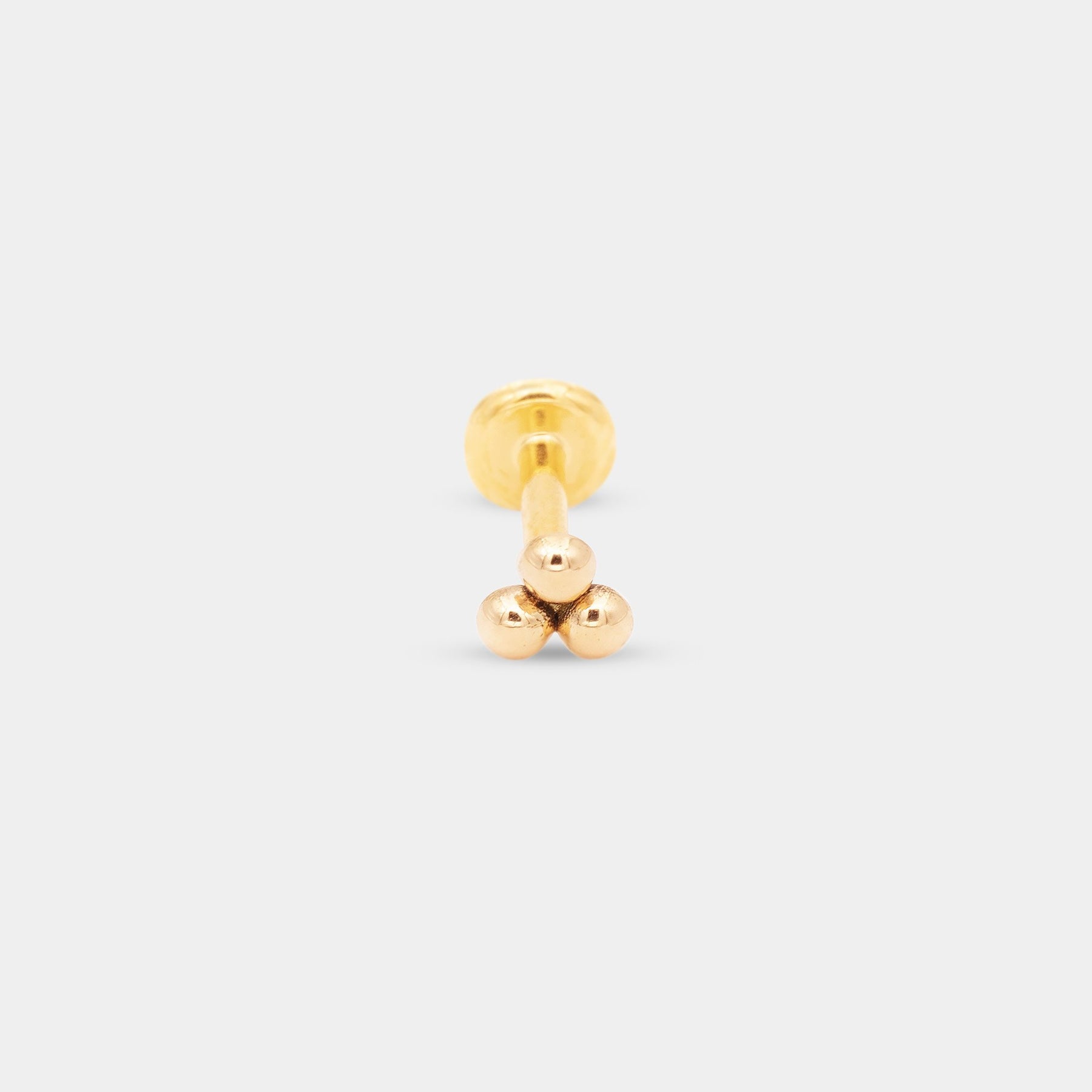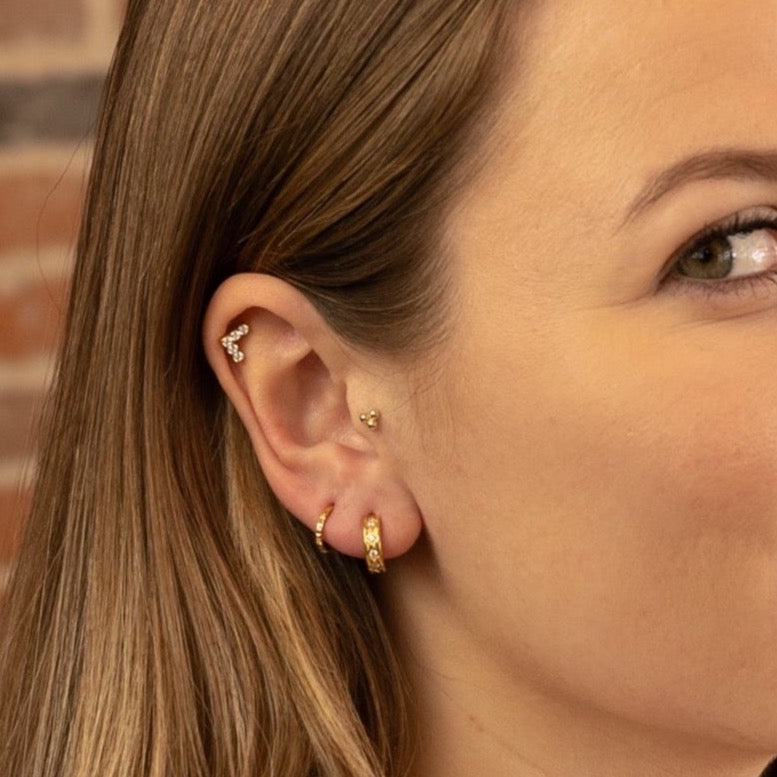 Trinity 14k
Paiement en 2 ou 3 fois à partir de 80€
The essential trio! This 14 -carat solid gold piece will be ideally married with your other jewelry. You just have to choose where it is best positioned on you.
It is worn at the Helix, Conch, Tragus, Rook, Lobe or Medusa

Its diameter is 4mm
This accessory is sold with the golden bar and clips thanks to the "Threadless" system on a titanium / without thread of 1.2mm
Piercing tragus et/ou hélix
J'adore ce modèle ! Il convient parfaitement au tragus et hélix (en termes de taille de labret, pour moi en tout cas).
Très jolie pièce de qualité
Je voulais un bijou or 14k de style minimaliste pour mon helix et celui ci est parfait.
Livraison rapide comme toujours avec obsidian.