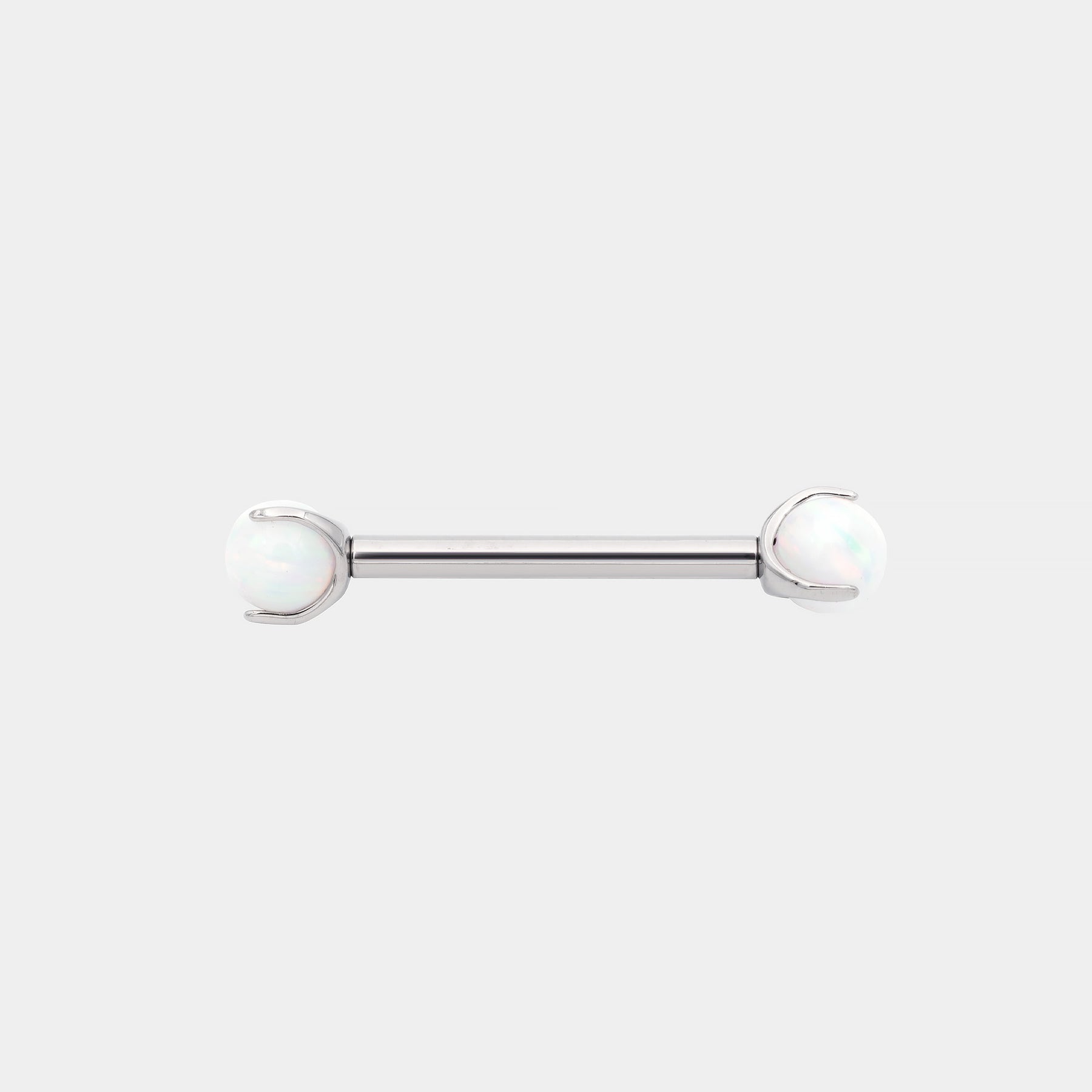 Scratched bar / opal
Paiement en 2 ou 3 fois à partir de 80€
Discover this superb white opal piercing. Know that the opal is the symbol of love. Treat yourself to a little love or even a person you love!
The length of the bar exists in several sizes and is placed on a nipple or industrialist

Composed in ASTM-F 136 grade titanium and set with 4mm natural opals
Perfeito!!!
Super fácil de colocar, reflexo da pedra lindíssimo. 16mm tamanho perfeito para o mamilo!!!! Recomendo demais.
Super bijou
Piercing de super qualité, facile à mettre et enlever. Encore plus beau en vrai qu'en photo avec son côté légèrement holographique !
Je le recommande, ainsi que tous les autres piercings de la marque qui sont de très bonne qualité !
Parfait
Je recherchais un bijou d'industriel d'excellente qualité pour remplacer ma prothèse qui pour moi était trop petite. Au final je l'ai trouvé et mon oreille me remercie, merci à Obsidian piercing de nous proposer autant de choix de taille 🥰
Superbe
Je suis ravie de mon piercing. Il est de très belle qualité !
Super produit
J'ai reçu les piercings 1j après la date de livraison prévue mais je suis ravie de ces petits bijoux, livrés dans des petits sachets dans une petite boîte très mignonne.
J'ai pris les Opales, Oeil de Tigre et Onyx pour des tétons, longueur 12mm, au top !
D'une beauté incroyable, qualité irréprochable, discrets mais font leur effet. Je recommande !
Très facile a mettre, bonne taille et les opales sont magnifiques !