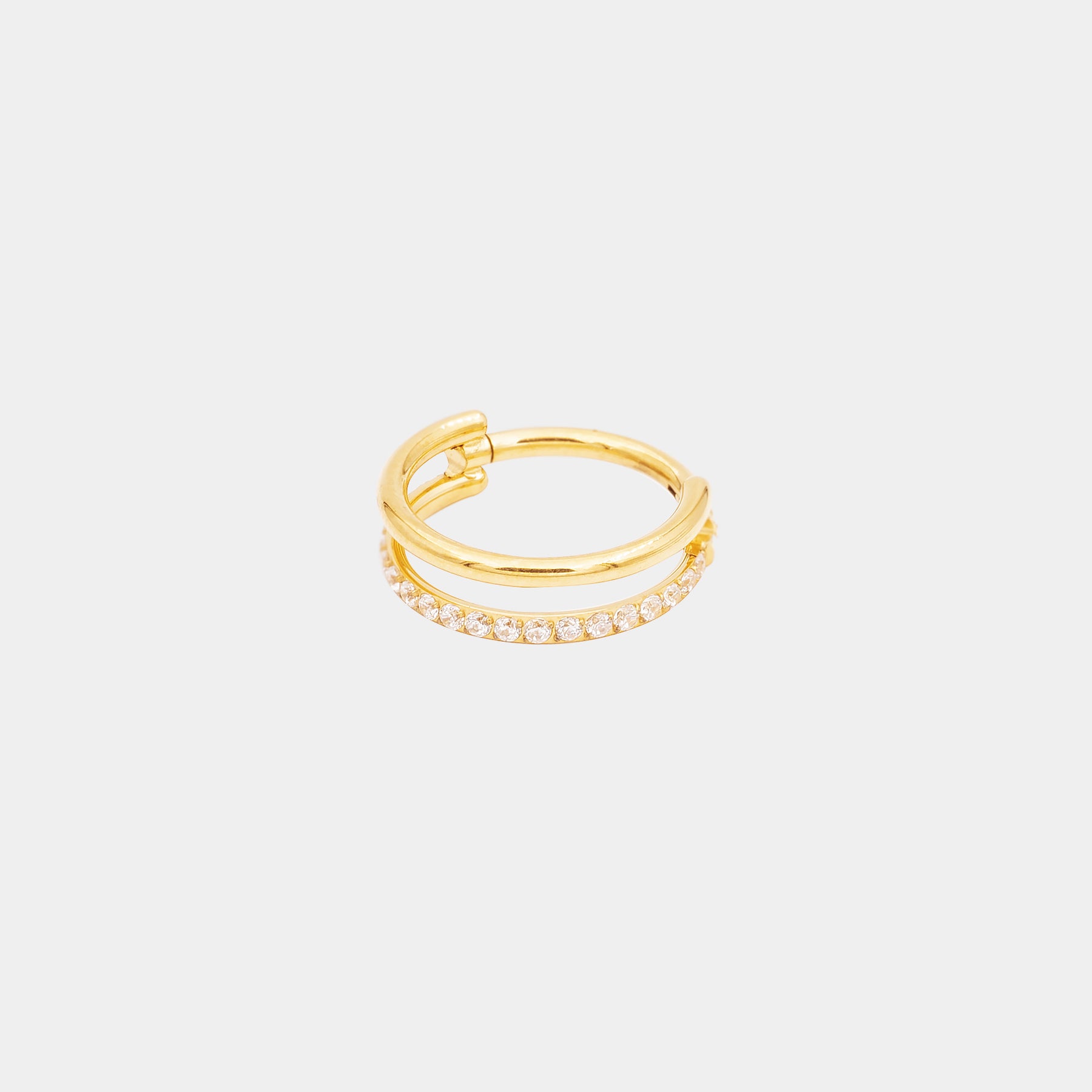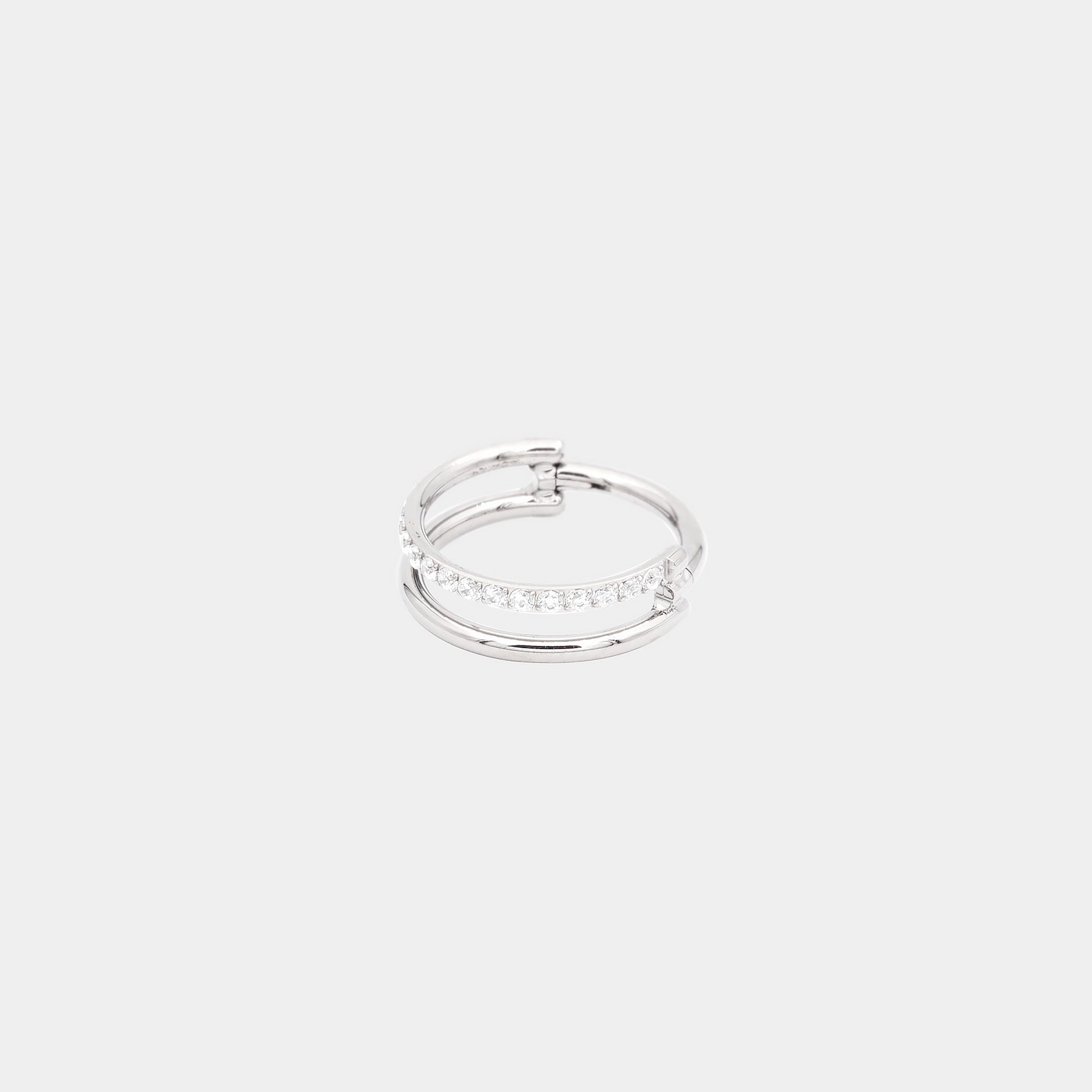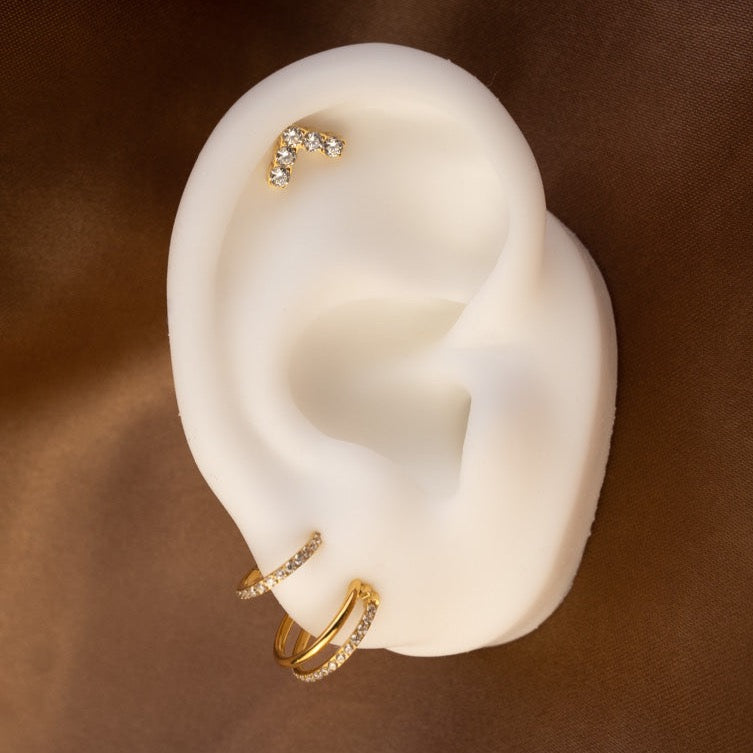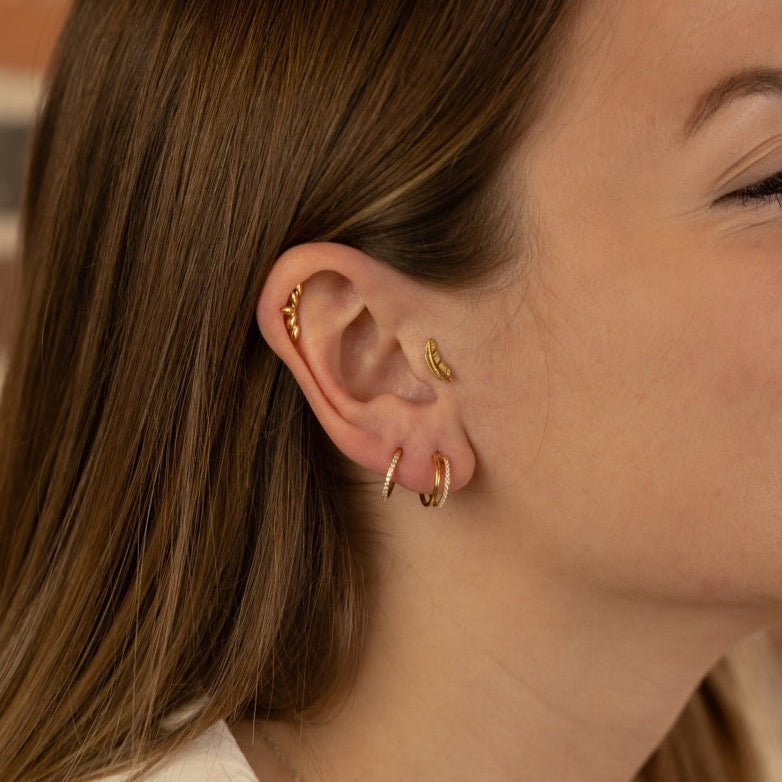 Nekkar
Paiement en 2 ou 3 fois à partir de 80€
Thousands of stars in your eyes. Nekkar is a divine and more than sparkling star. An exceptional jewel that will enhance your style. This piercing is available in PVD Gold and metallic gray.
The diameter of this ring is 8mm or 10mm

Piercing thickness: 1.2 mm

This jewel is composed in ASTM F 136 grade titanium and adorned with zirconium oxide crystals

Simplified hinge opening


This jewel is ideally placed at: Helix - Conch - Lobe
Sublime
J'aurai pensé qu'il soit un peu plus large mais il est vraiment très joli et je n'ai eut aucun problème avec.
Sublime !
L'anneau est très joli et sied parfaitement à mon conch, je l'adore. Je l'ai pris en 10mm et il est parfait pour un rendu bien ajusté. Si vous souhaitez quelque chose de plus "tombant" à cet endroit, alors le 12mm vous conviendra mieux.
Magnifique
Je cherchais un piercing pour mon conch et j'ai trouvé cette beauté.
Bijou de qualité
Correspond à mes attentes et à la description
J'ai pris le modèle titane pour le placer au cartilage ou à l'helix
Ça me plaît :)
Nickel !
Cela fait un moment que je le porte à mon hélix et rien à dire, je l'aime toujours autant !
Je l'ai pris en 10mm pour être tranquille et il est facile à mettre et à enlever, rien à dire :)