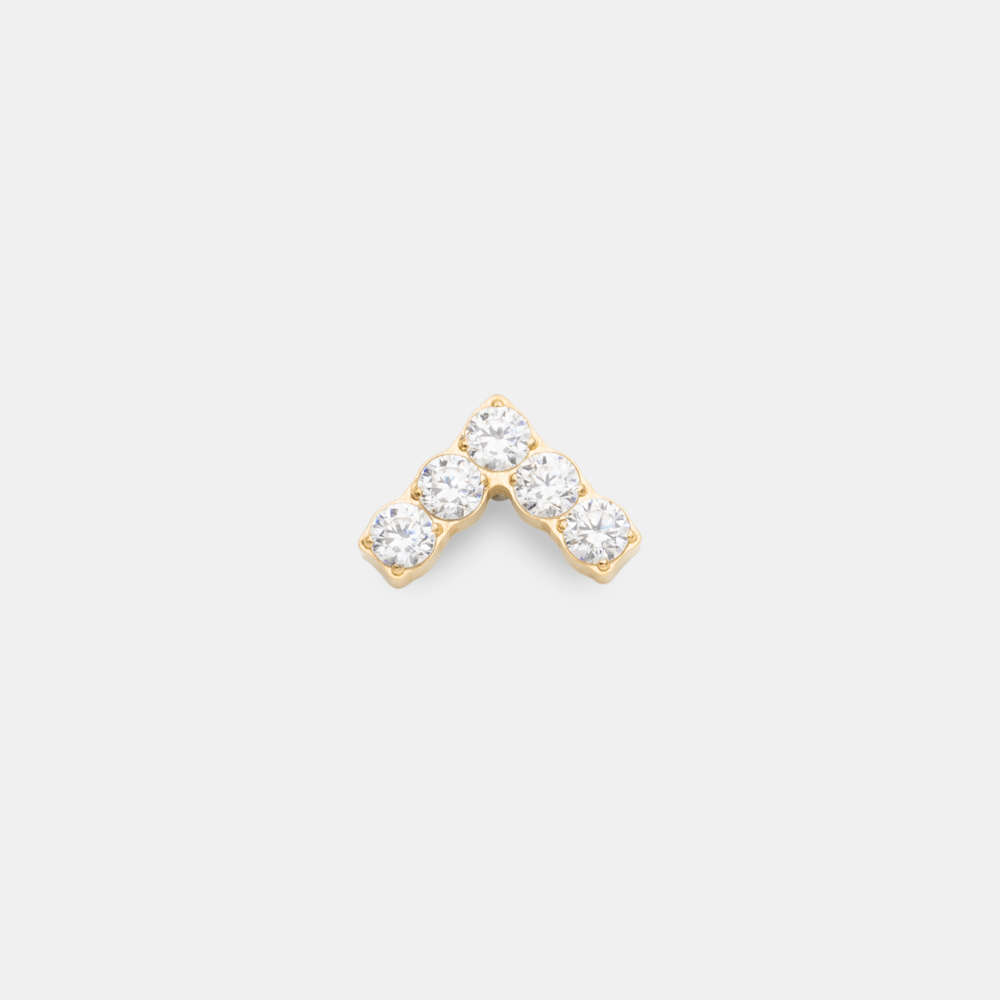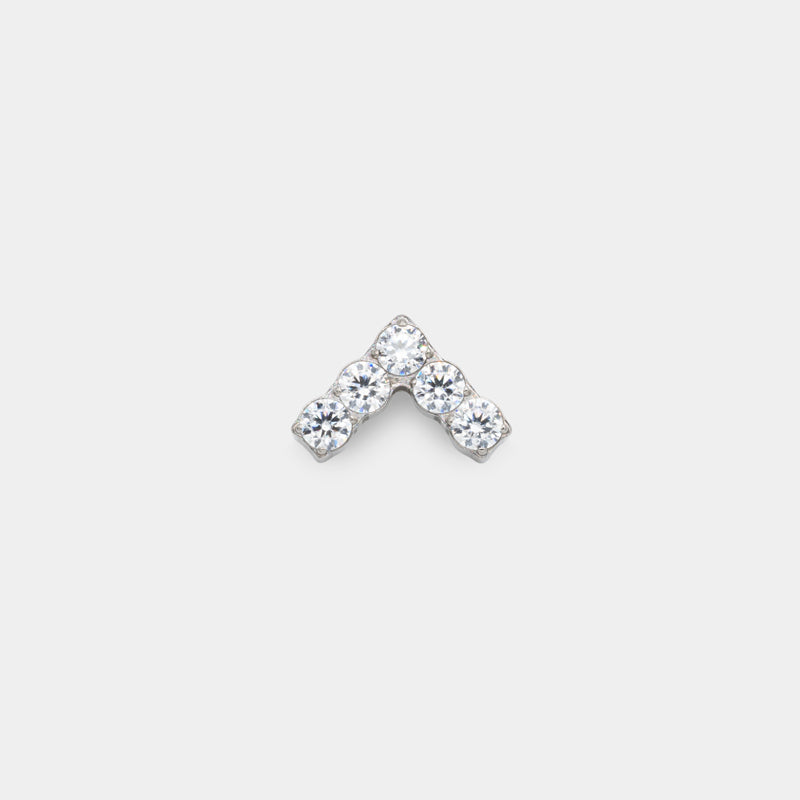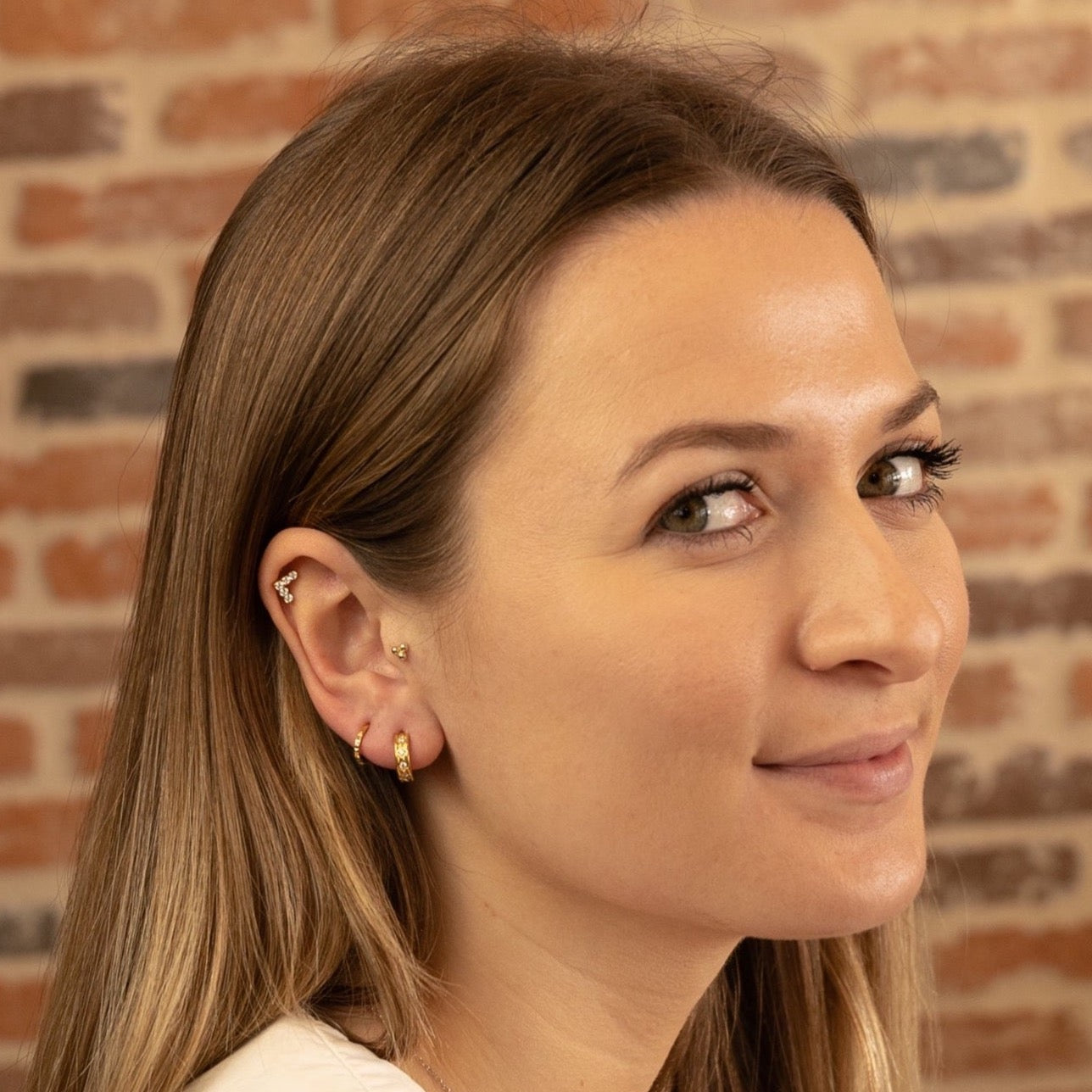 CHEVRON
Paiement en 2 ou 3 fois à partir de 80€
The chevron jewel will sublimate your ear with shine. Do not doubt its power. The perfect piercing for your look.
This jewel is composed in ASTM F 136 grade titanium and adorned with zirconium oxide crystals

Piercing thickness: 1.2 mm

The size of this piercing is 5mm Ideally worn at: Helix - Conch - Lobe
A bar of
7mm
is offered with this jewel (Labret titanium with internal screwing 1.2mm thick). To order another bar size
Click here
Déçue
Au premier abord très joli, je n'ai pas encore pu le porter le labret est défectueux et tourne dans le vide.
Déjà que ce genre de bijou est difficile à mettre… je me suis rendue compte après plusieurs essai que ça tournait tout simplement dans le vide.
Déçue
Très beau bijou mais très difficile à mettre. La tige est vraiment minuscule. Pour le moment il est donc resté dans la boîte.
Magnifique
Super qualité et donne un très beau rendu sur le lobe👍🏻😍
Super 👌
Second piercing que j'achète chez Obsidian et je suis vraiment contente de mes achats. En ce qui concerne celui-ci, j'ai eu quelques difficultés à le poser toute seule mais j'adore !! Très beau , bien brillant et super rendu 👍🥰 Je le recommande ++
Splendide
Un piercing qui a un très joli rendu sur l'oreille . Je recommande . J'ai reçu plein de compliments !
J'adore!
J'ai récemment découvert Obsidian Piercing et je ne regrette pas du tout d'avoir acheté 5 bijoux d'un coup! Je suis allergique au nickel et je n'ai plus porté de piercings depuis longtemps. Après 2 semaines aux oreilles, toujours rien! Pas de démangeaisons, ni de rougeurs. Je suis super ravie de mes achats. J'ai déjà recommandé la marque à des amies! ;)