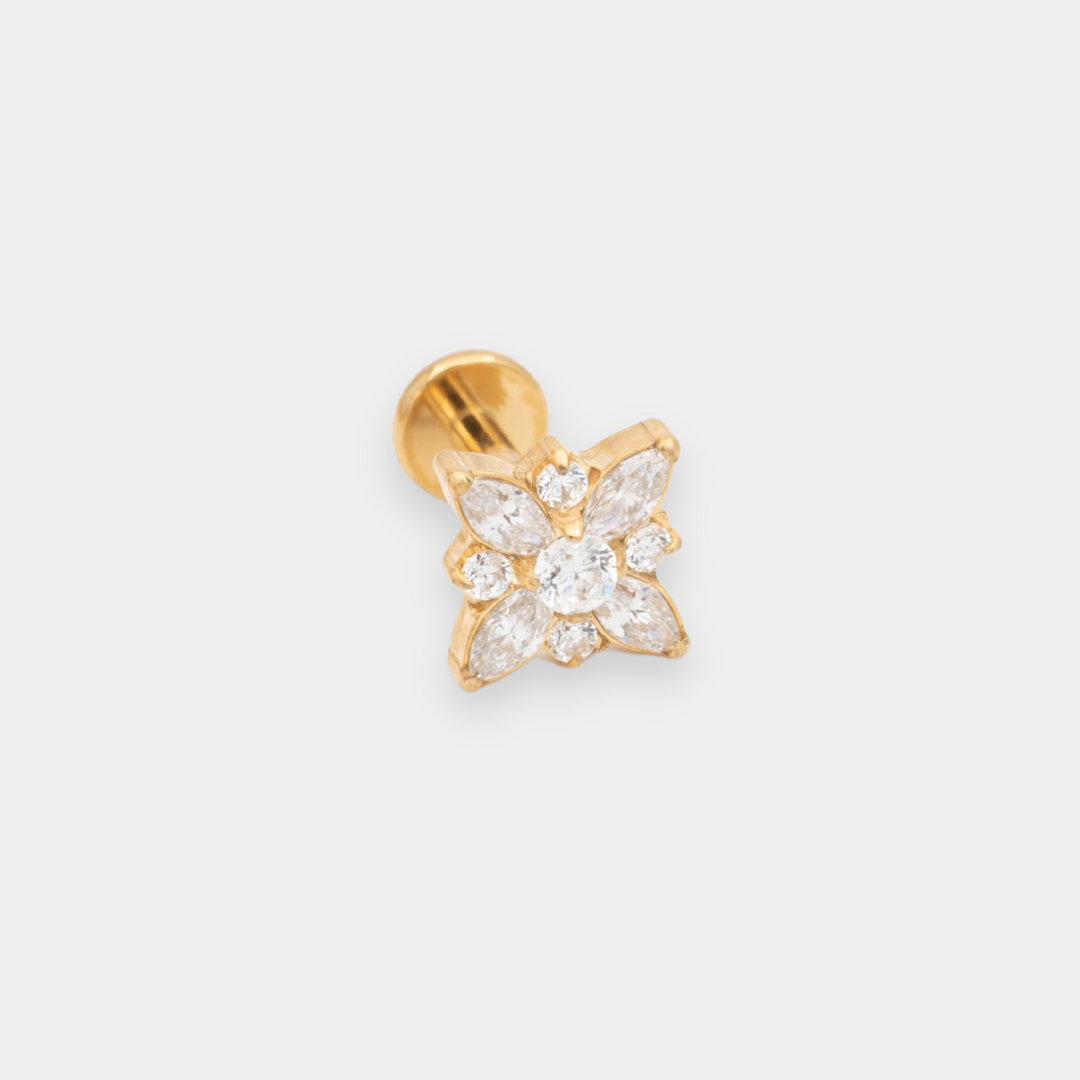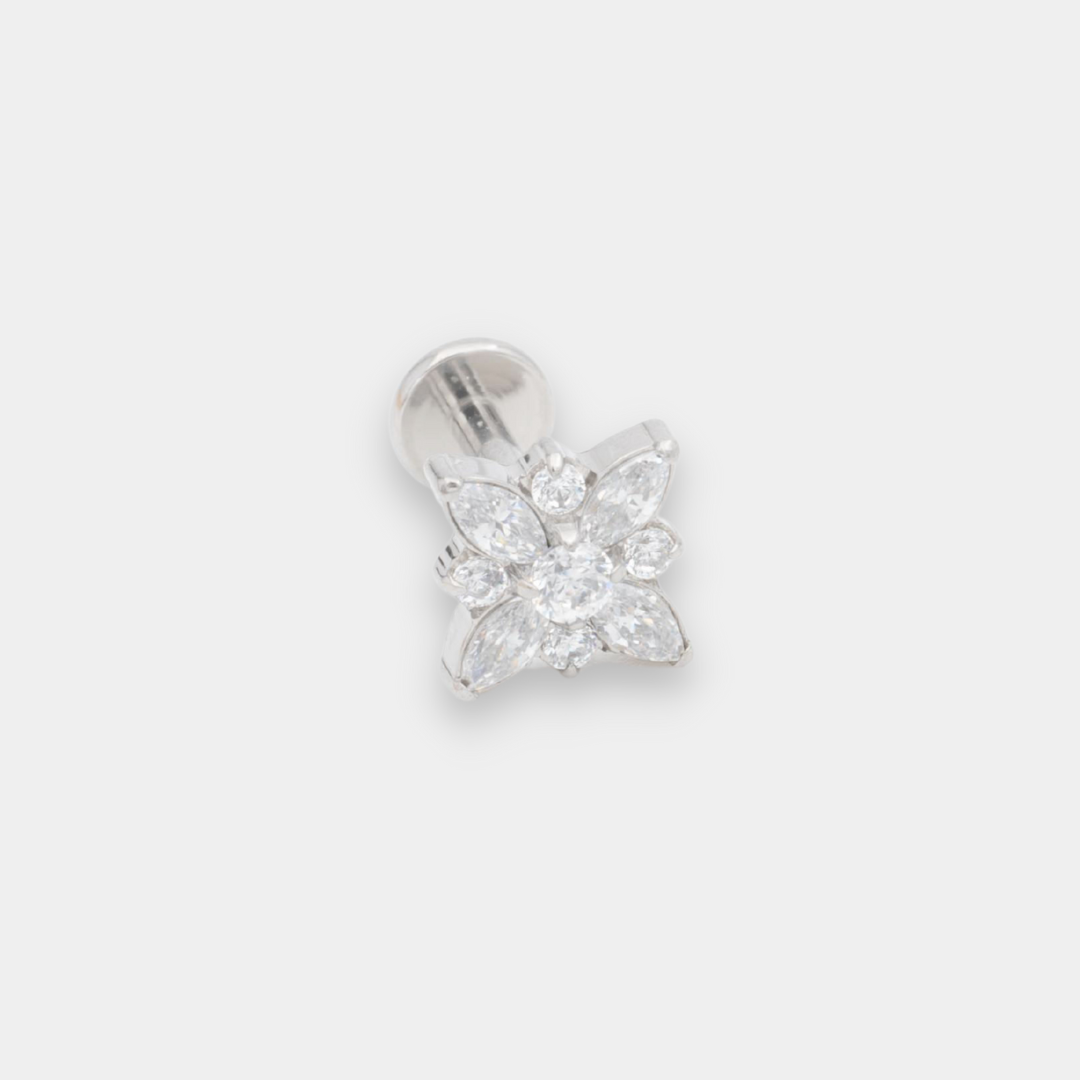 Myosotis
Paiement en 2 ou 3 fois à partir de 80€
Myosotis is a little wonder. This brilliant piercing will bring a refined touch to your look.
Jewel composed in ASTM-F 136 grade titanium

Decorated with a zirconium oxide crystal

Its size is 8mm

Ideally place itself on:Helix - Tragus - Conch - Lobe
A bar of
7mm
is offered with this jewel (Labret titanium with internal screwing 1.2mm thick). To order another bar size
Click here
.
Trop chou trop magnifique trop parfait je l'adore
satisfaite
Met en valeur l'oreille de par sa taille et son éclat. Bonne qualité
Resplendissant !
Très joli piercing que je porte au lobe. La barre de 7mm est toutefois un peu trop longue et le bijou à donc tendance à basculer vers l'avant. Je vais racheter une barre un peu plus courte car je l'aime beaucoup. Brillant il est du plus bel effet !
Si beau
Le bijou est magnifique, il accroche bien la lumière et sublime l'oreille. Je l'ai mis en hélix, il rend très bien, je suis fan ! Je n'ai qu'une envie, acheter d'autres bijoux pour compléter mes oreilles !
Piercing myosotis
Très joli Piercing conforme à la photo
Satisfaite de mon achat