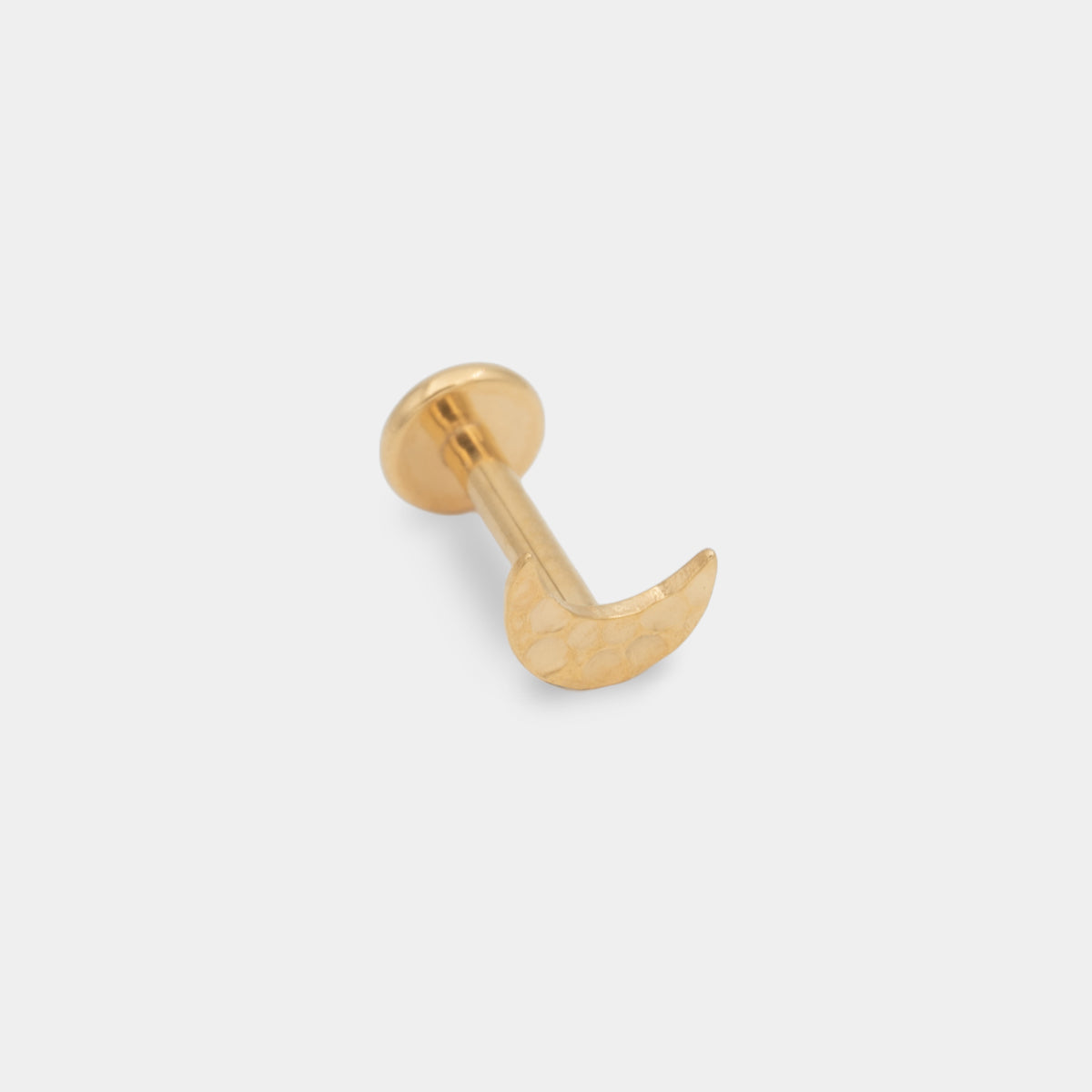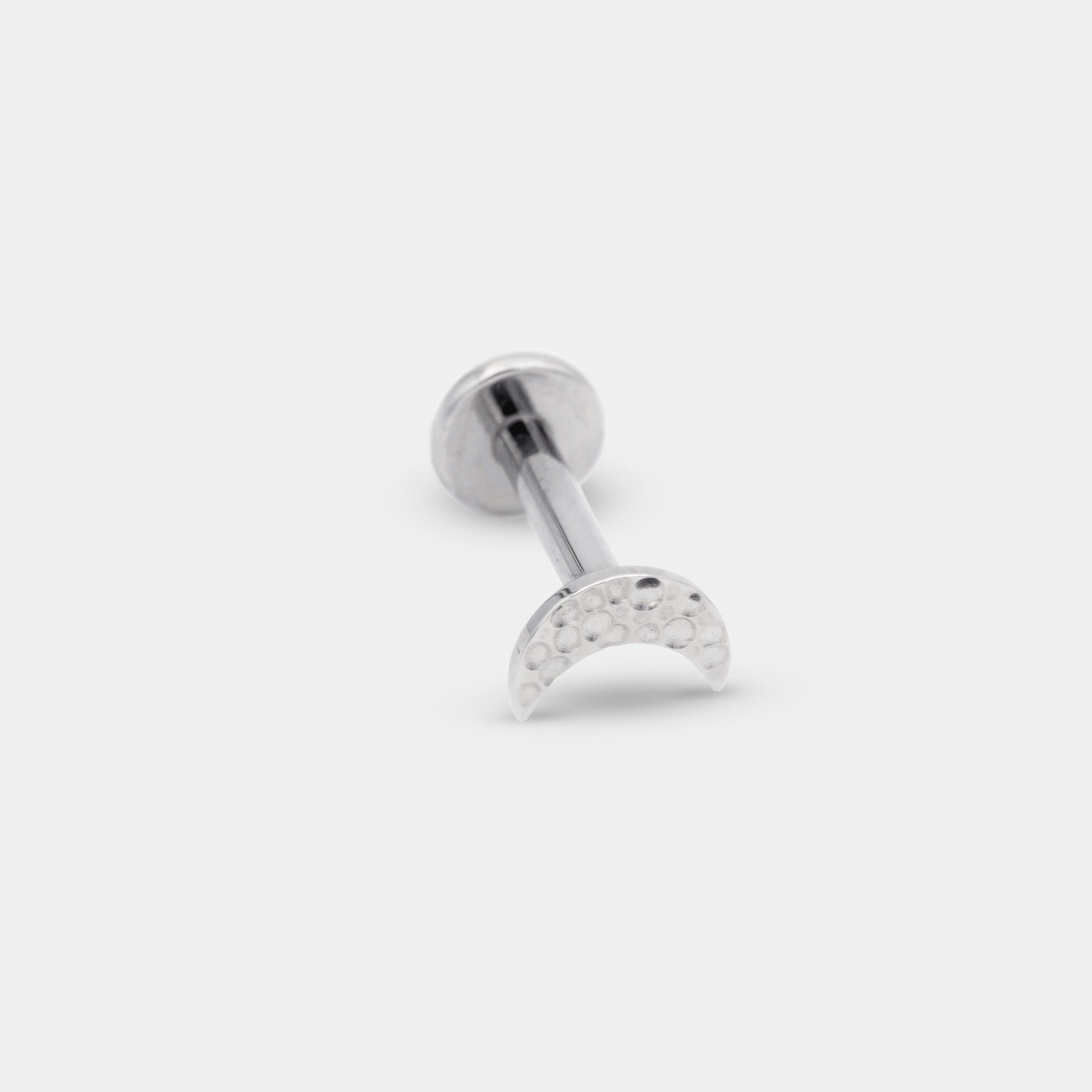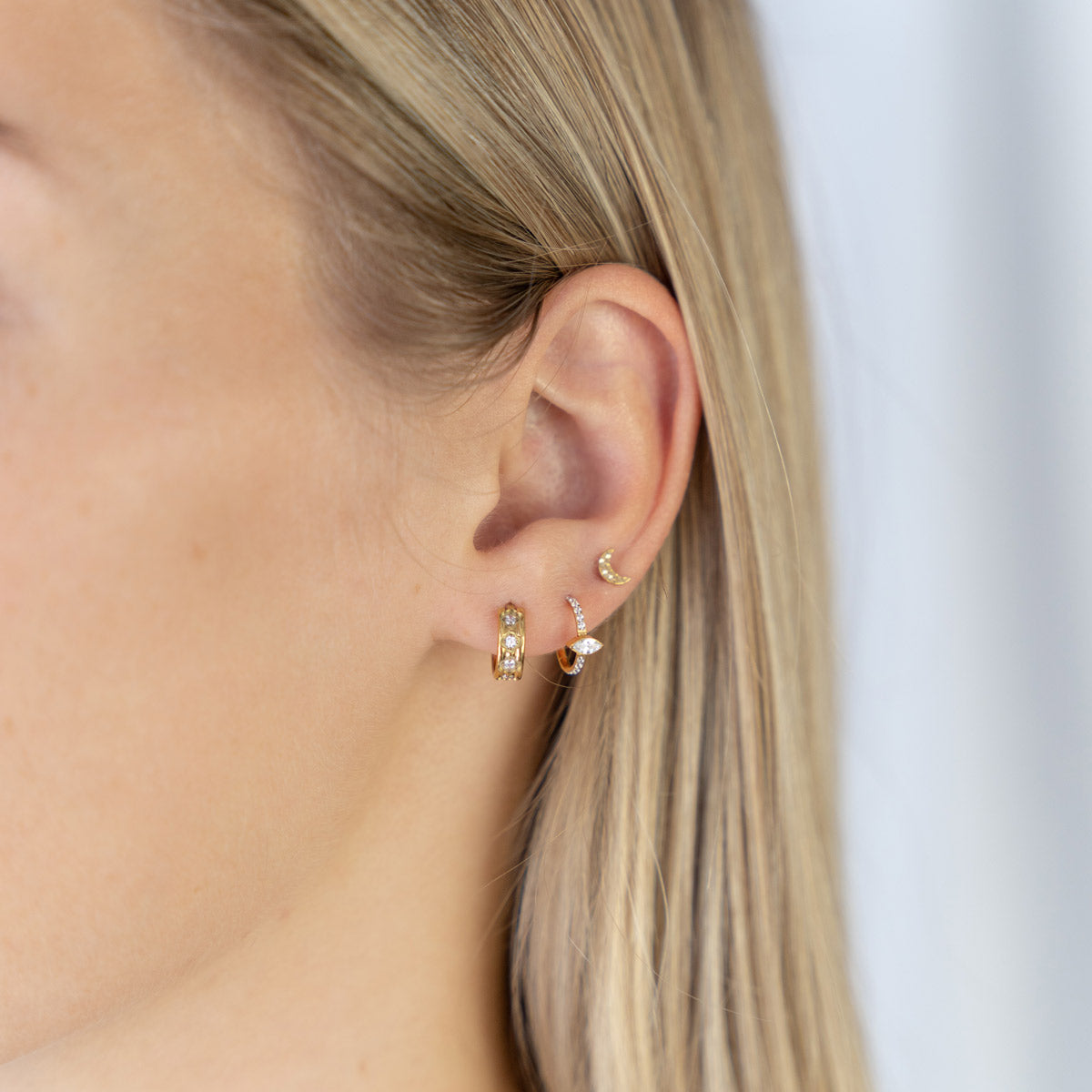 Hammered moon
Paiement en 2 ou 3 fois à partir de 80€
Jewel composed in ASTM F 136 grade titanium
The length of the piercing is 5mm and is ideally placed on:

Helix - Conch - Tragus - Rook - Lobe - Anti -Helix - Medusa
A bar of
7mm
is offered with this jewel (Labret titanium with internal screwing 1.2mm thick). To order another bar size
Click here
.
Joli mais...
Très joli bijou, rendu top à l'hélix mais la tige intérieure courte rend la pose difficile, et le dévissage accidentel plus facile. Je l'ai adoré mais perdu en deux jours. Pensez à le resserrer régulièrement !
Au top!
Très jolie boucle, attention tout de même ce sont des piercing, j'ai eu du mal à les faire rentrer dans mes trous car ils sont un peu plus épais que des boucles d'oreilles classique
Sinon elles sont au top, mes oreilles ne supportaient plus le toc donc je suis ravie de retrouver des boucles d'oreilles !!
Super bijoux
Très satisfaite de mon achat le rendu est top. Par contre il faut beaucoup d'adresse et de dextérité pour le mettre (depuis il n'a pas bougé j'en suis ravie)
Lune
Cette lune martelée est splendide ! J'en suis tombée amoureuse.
Arrivée rapidement et la qualité est top
Joli bijou mais installation complexe
Beau bijou, belle qualité, aucune douleur alors que je souffrais depuis 6 mois avec la prothèse ! Merci !
En revanche, quelle galère pour le fixer… Je l'ai sélectionné dans la catégorie « conch-compatible » mais impossible de l'enfiler seule ou même avec mon compagnon et ses grandes mains.
Bilan : je recommande si vous vivez avec une fée aux doigts fins et pleins de dextérité qui pourra vous aider !