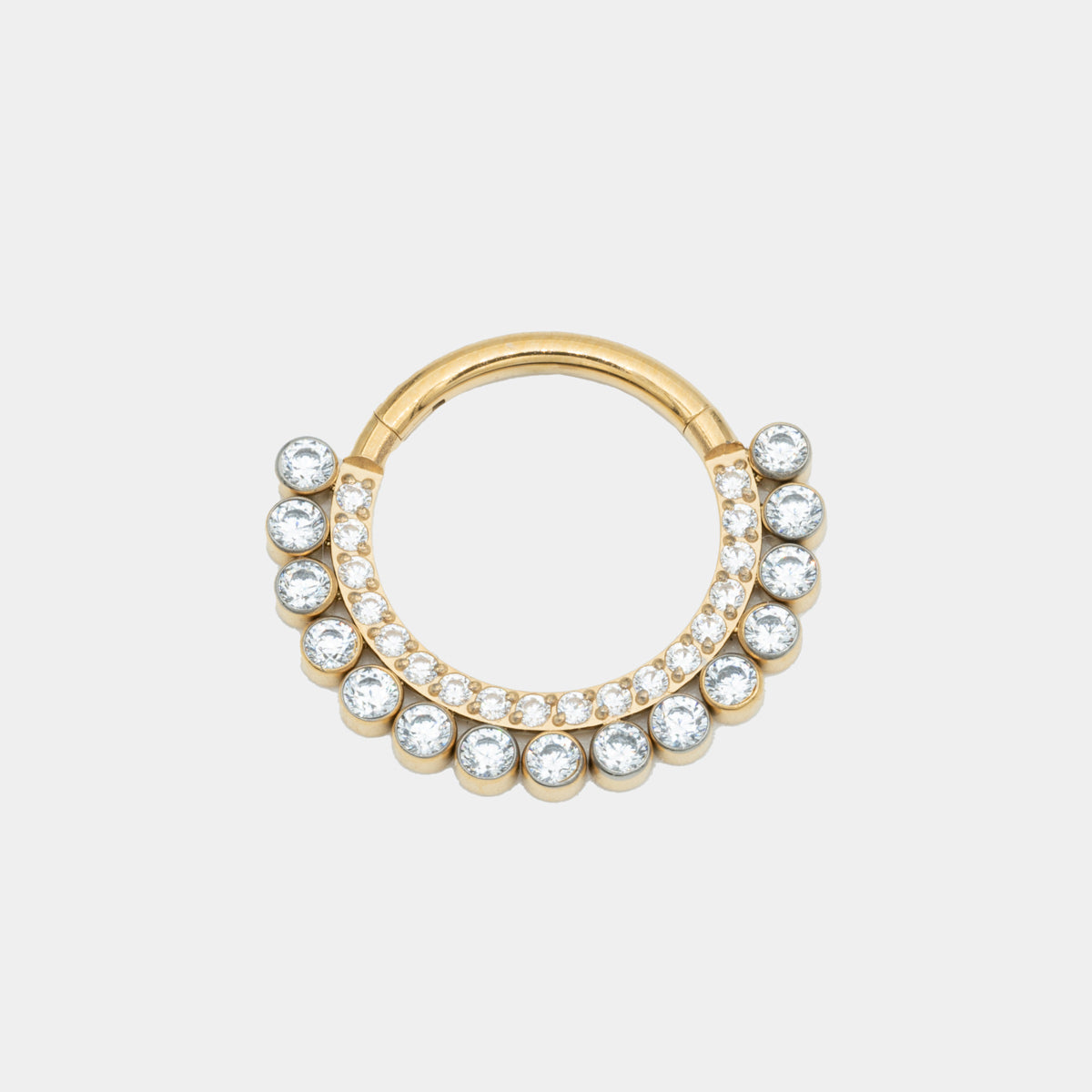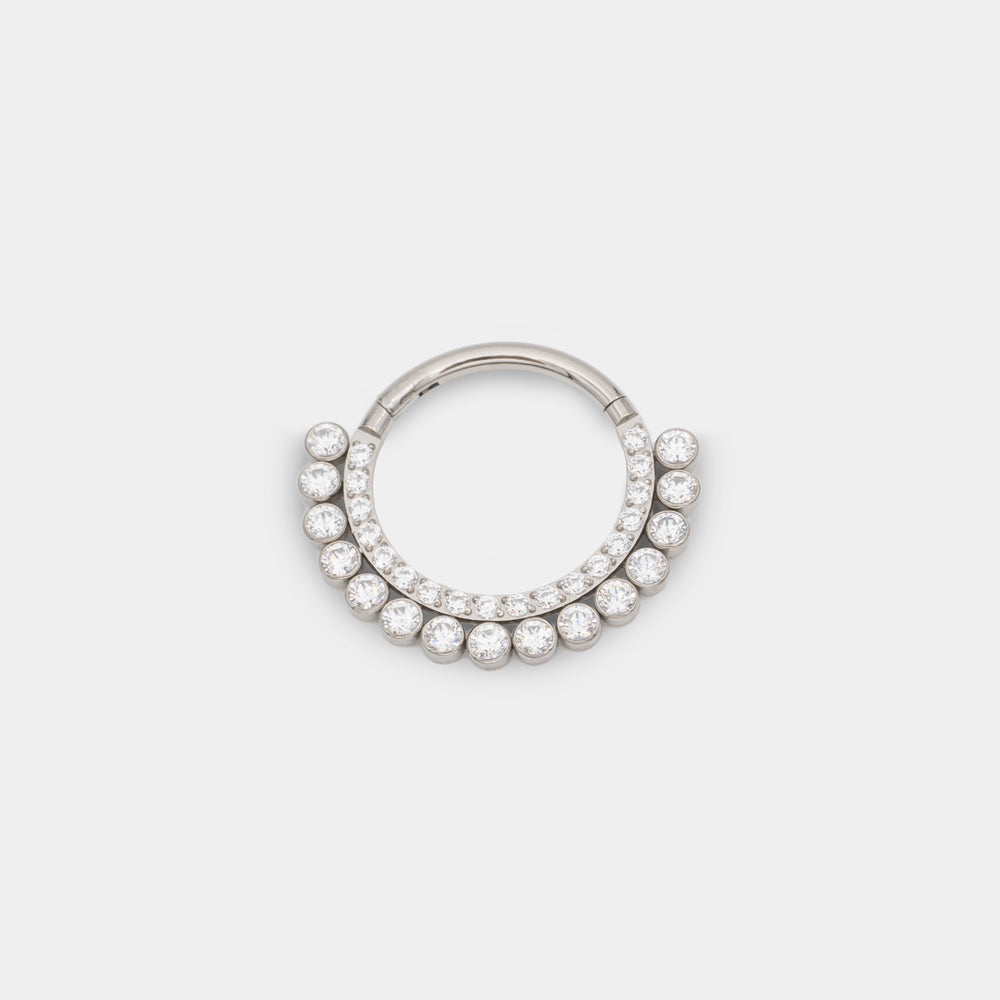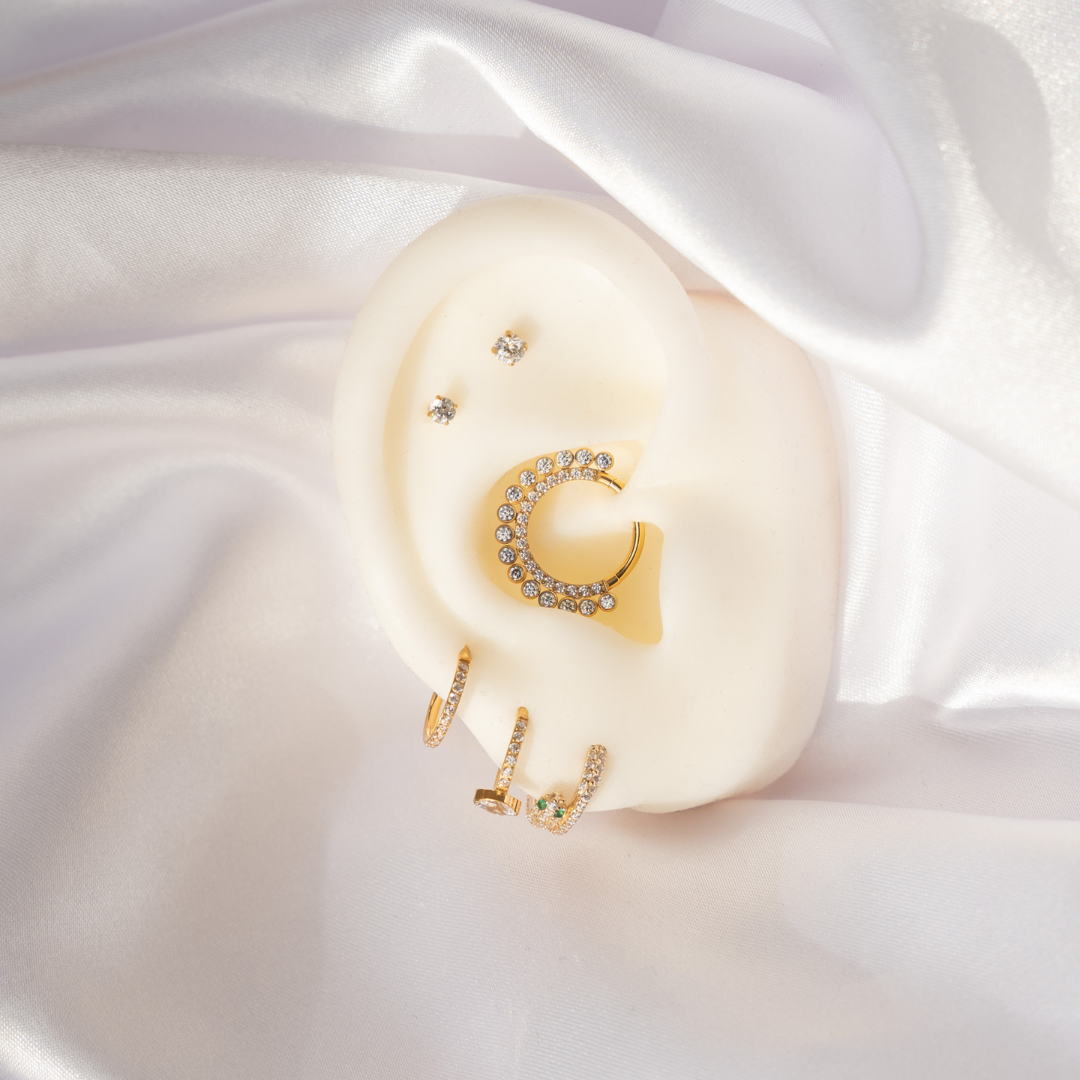 Jabbah
Paiement en 2 ou 3 fois à partir de 80€
Jabbah is a divine and radiant jewel. Opt for this silver ring Exceptional. This piercing is finely made with crystals for a shiny look.
Jewel composed in ASTM F 136 grade titanium

Ring with clip hinge to make the opening and closing simpler

Piercing thickness: 1.2 mm

The diameter of this ring is 10mm and ideally places itself on: Daith - Septum - Smiley
J'adore
Super joli, ressemble aux piercings Maria Tash en beaucoup beaucoup moins cher. Il ne fait pas cheap comme je le craignais. Je le porte au daith depuis plus de 6 mois et je ne le retire jamais. J'avais peur que les cristaux ne tiennent pas dans le temps mais aucun problème pour le moment, le piercing est toujours impeccable !
Sublime!
J'en suis totalement fan! avant on me disait que mon piercing au daith ne se voyait pas à moins d'être de profil, mais depuis que j'ai ce bijou on le remarque beaucoup plus et on m'a fait de nombreux compliments dessus! C'est original, classe et stylé etc.