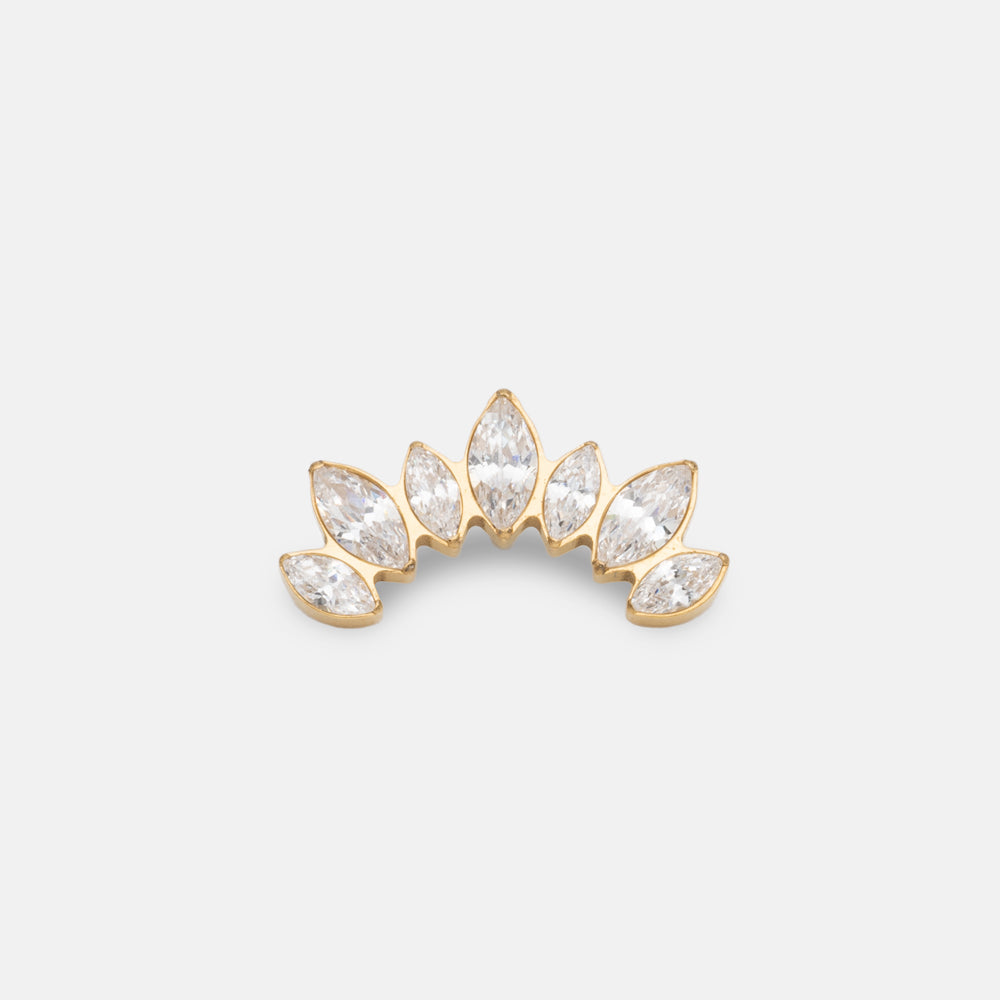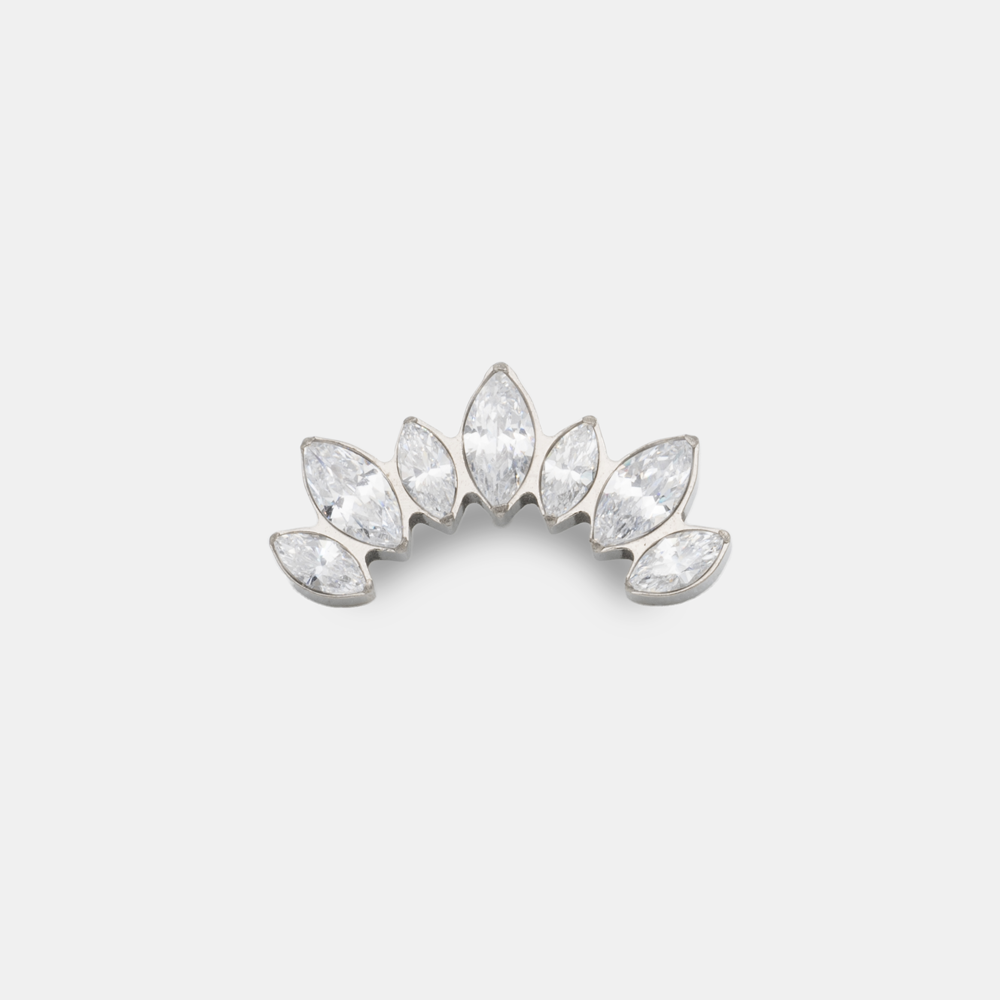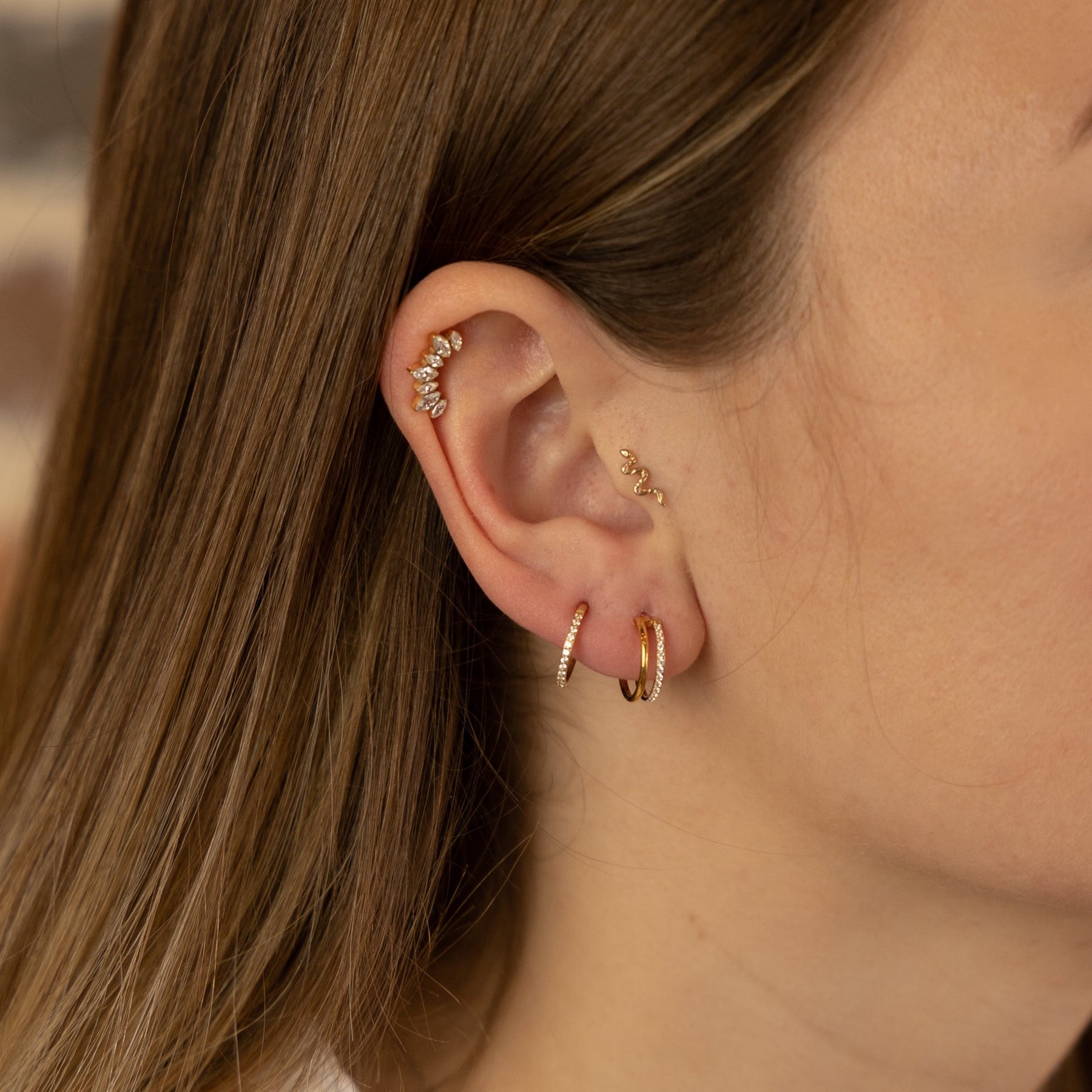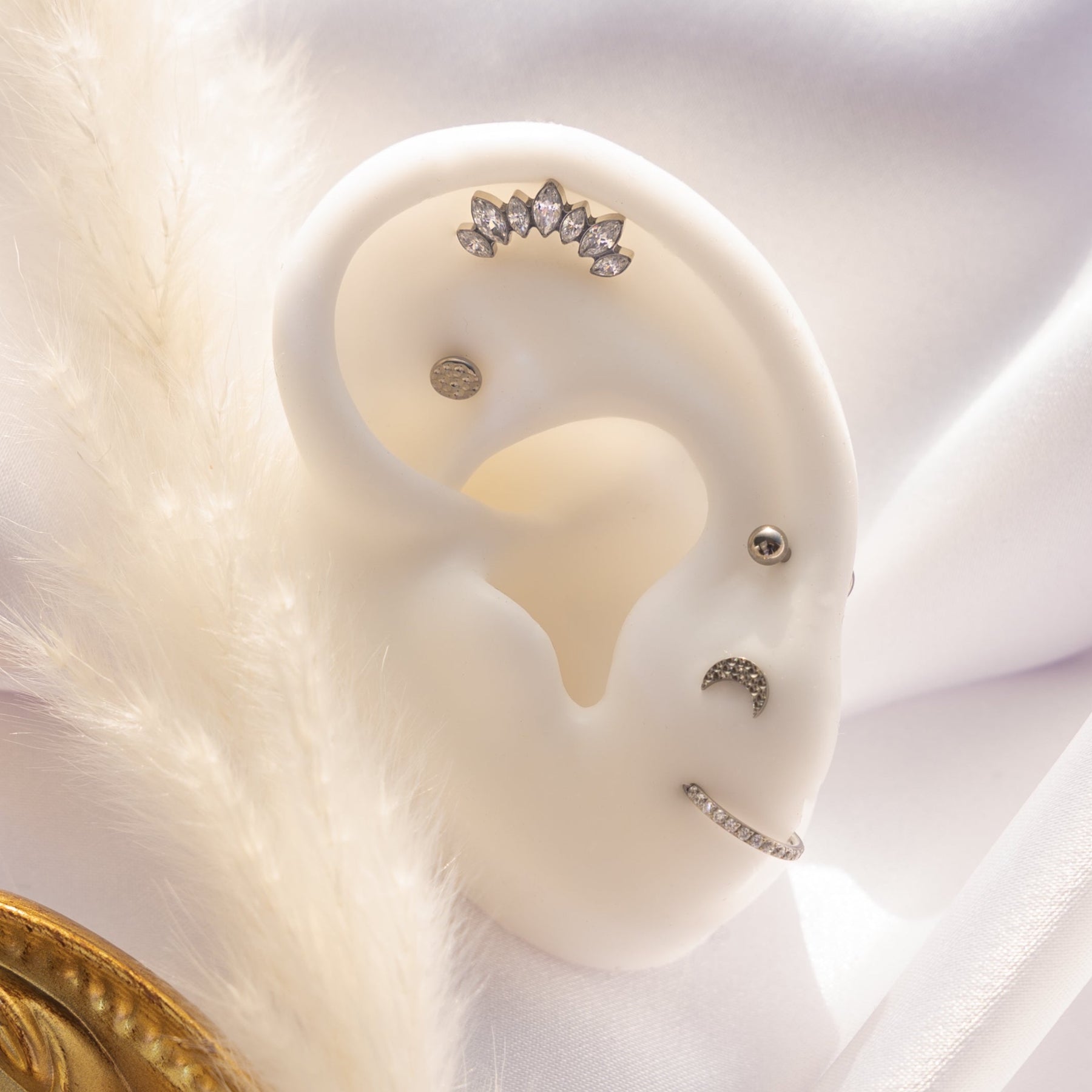 Celeno
Paiement en 2 ou 3 fois à partir de 80€
Your favorite jewelry, Celeno. Treat yourself to a real gem that will bring brightness to your style. Celeno is precious and will be able to offer you what you deserve: beauty. This piercing is available in PVD Gold and metallic gray.
Ideally placed at: Helix - Conch - Tragus

Its length is 11mm

Jewel composed in ASTM-F 136 grade titanium and decorated with 7 zirconium oxide crystals
A bar of 7mm is offered with this jewel (Labret titanium with internal screwing 1.2mm thick). To order another bar size Click here.
Très beau bijoux dommage qu'il ne se marie pas du tout à la forme de mon oreille pour mon hélix. Et je trouve l'application vissage pas facile.
Faire attention au chute
J'aime beaucoup ce bijou qui est vraiment très joli portée mais quand j'ai voulu le mettre une pierre c'est détaché du bijou j'ai réussi à le recoller avec de la colle forte mais des éclats sont toujours présents sur la pierre mais ça reste discret et portable
Joli
Le bijou est vraiment beau, malheureusement je pense qu'au vu de la forme du bord/"tube" de mon oreille, il aurait "piqué" le creux de mon cartilage.. Je n'ai pas osé le garder.