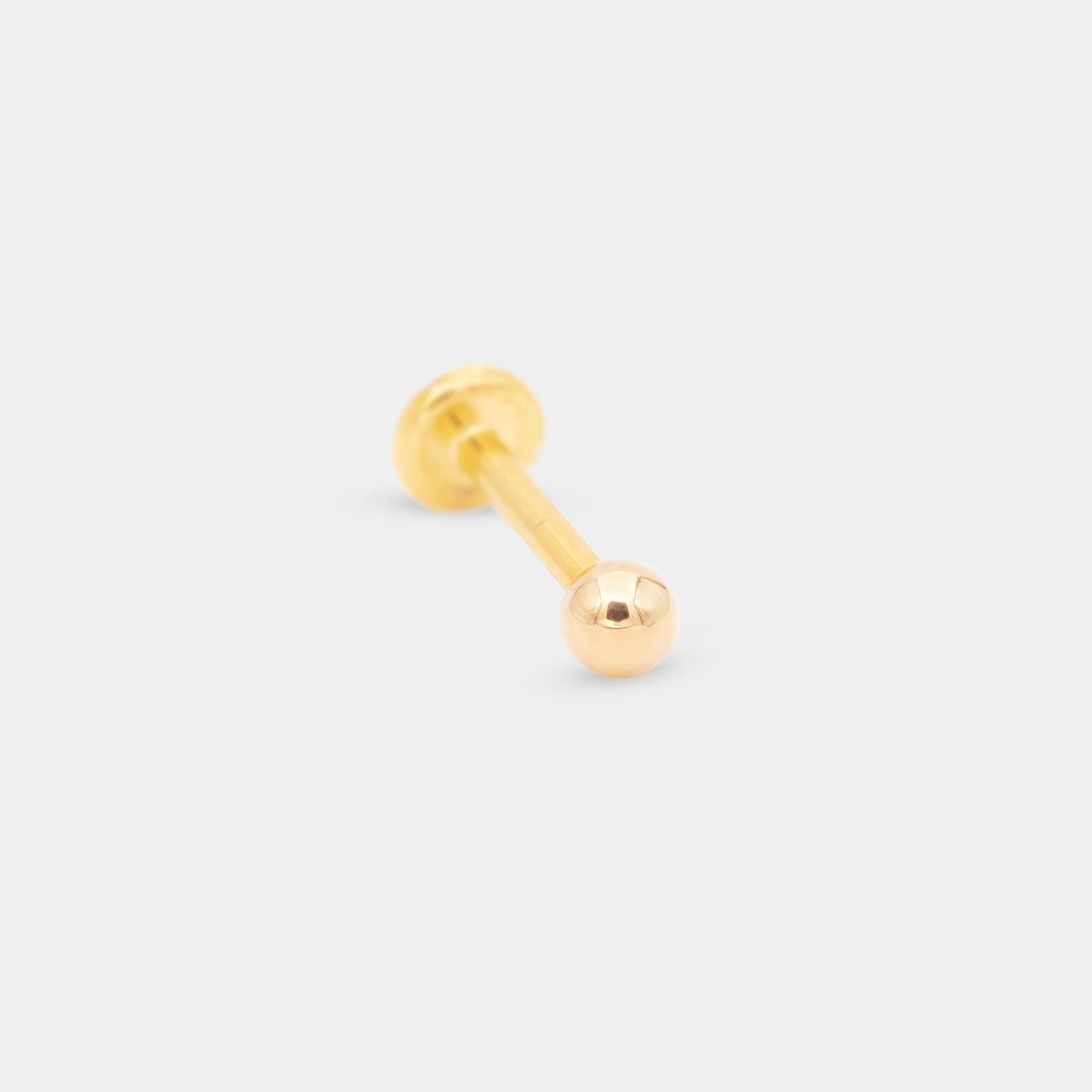 14k ball
Paiement en 2 ou 3 fois à partir de 80€
Opt for this piercing composed of 14 -carat solid gold. A classic to have in its jewelry collection. Ideal to accompany your superb obsidian composition.
You can wear it at: Helix - Conch - Lobe - Tragus - Anti Helix - Wace - Arcade - Rook

The diameter of this ball is 3mm

An 8mm golden bar (Labret titanium / without 1,2mm thread) is offered with this jewelry
Beau et discret
Je suis ravie, correspond à mes attentes discret bijoux très beau et de très bonne qualité, je l'ai au mis au tragus il est parfait
Je recommande
Très mignon 🥰
J'adore ce piercing, il est super mignon 🥰 et très agréable à porter. Je l'ai mis au lobe pour changer. Livraison rapide et service après vente au top.!! Merci à Jenna. Et merci à obsidian de toujours nous satisfaire!
Boule or 14k
Convient parfaitement pour un anti helix.tres beau.