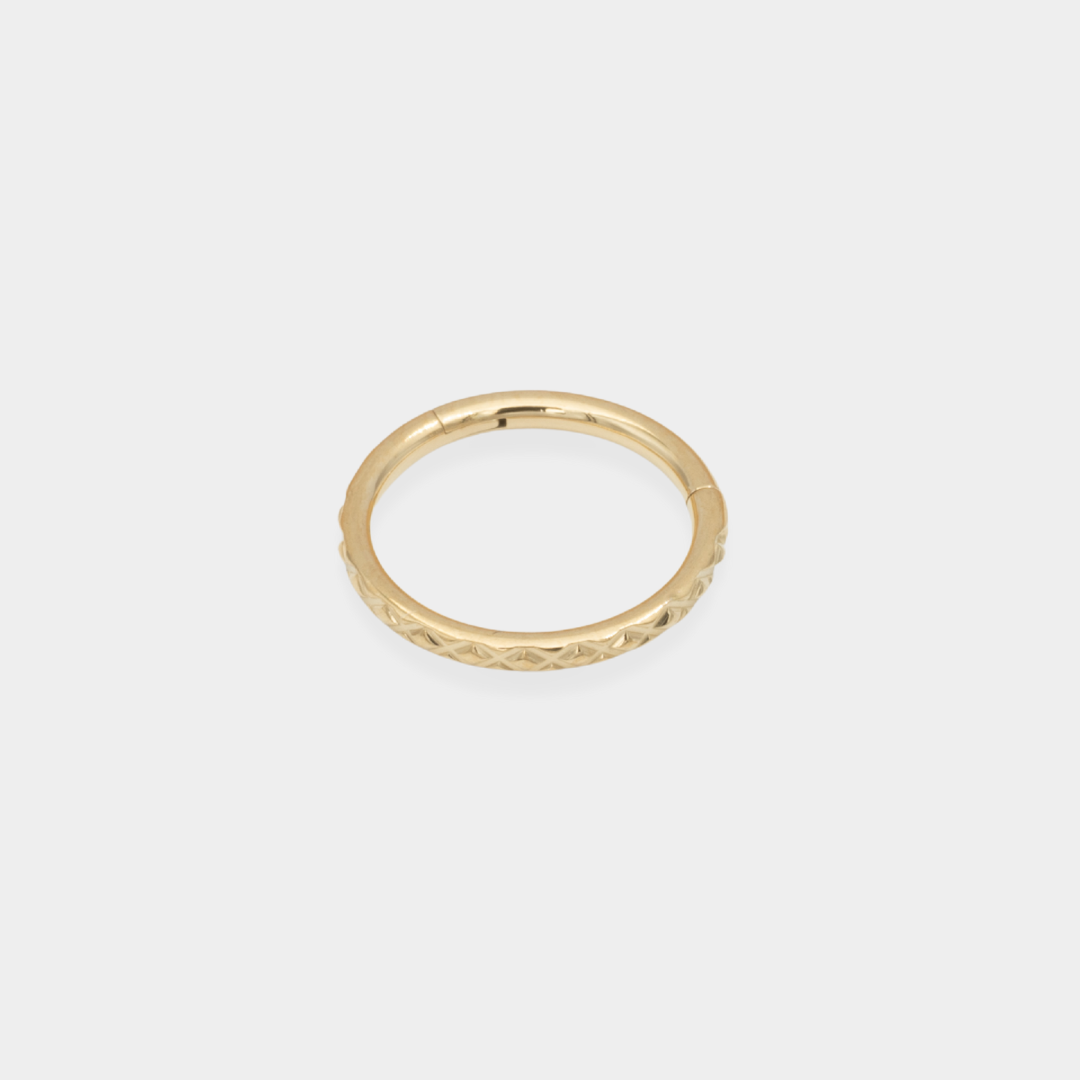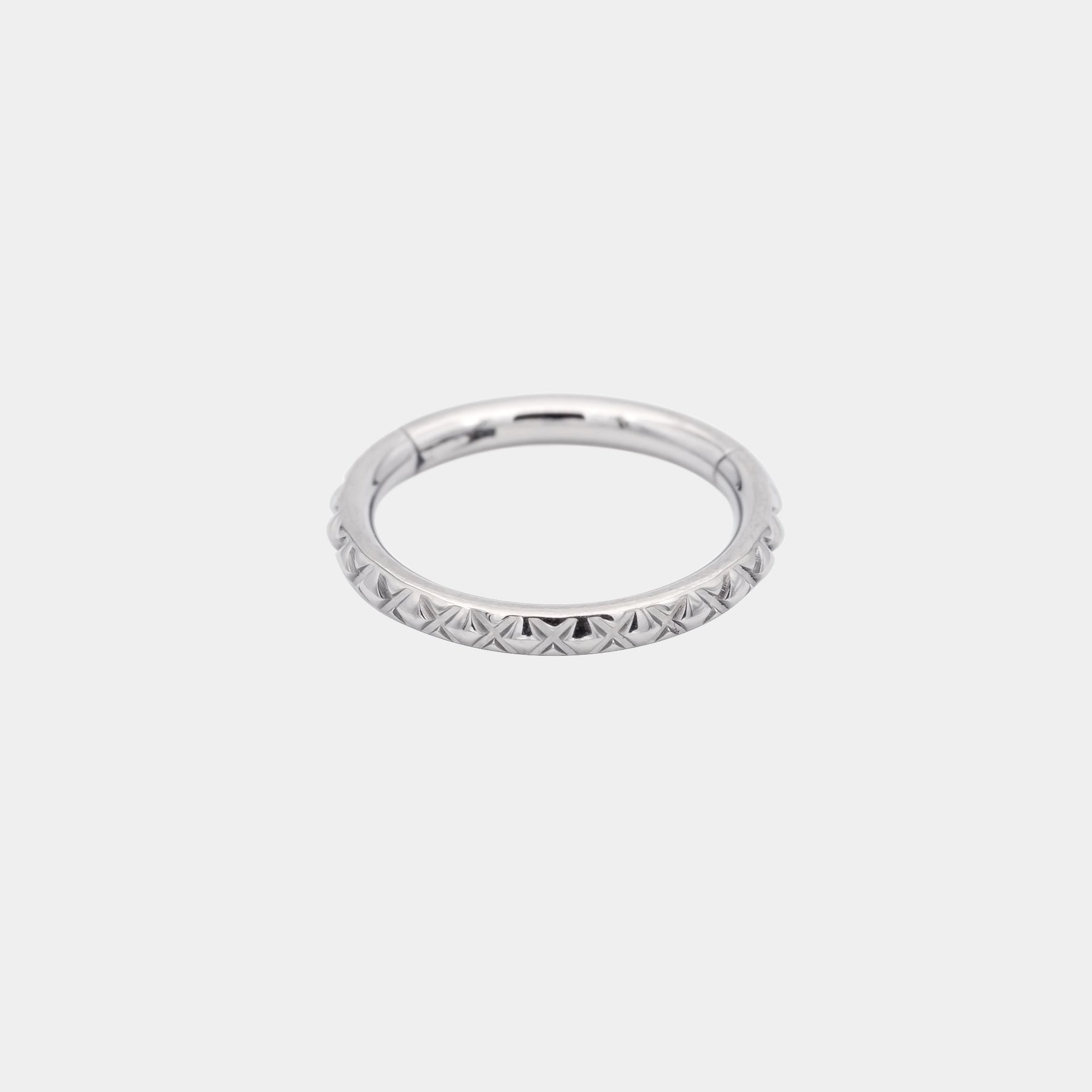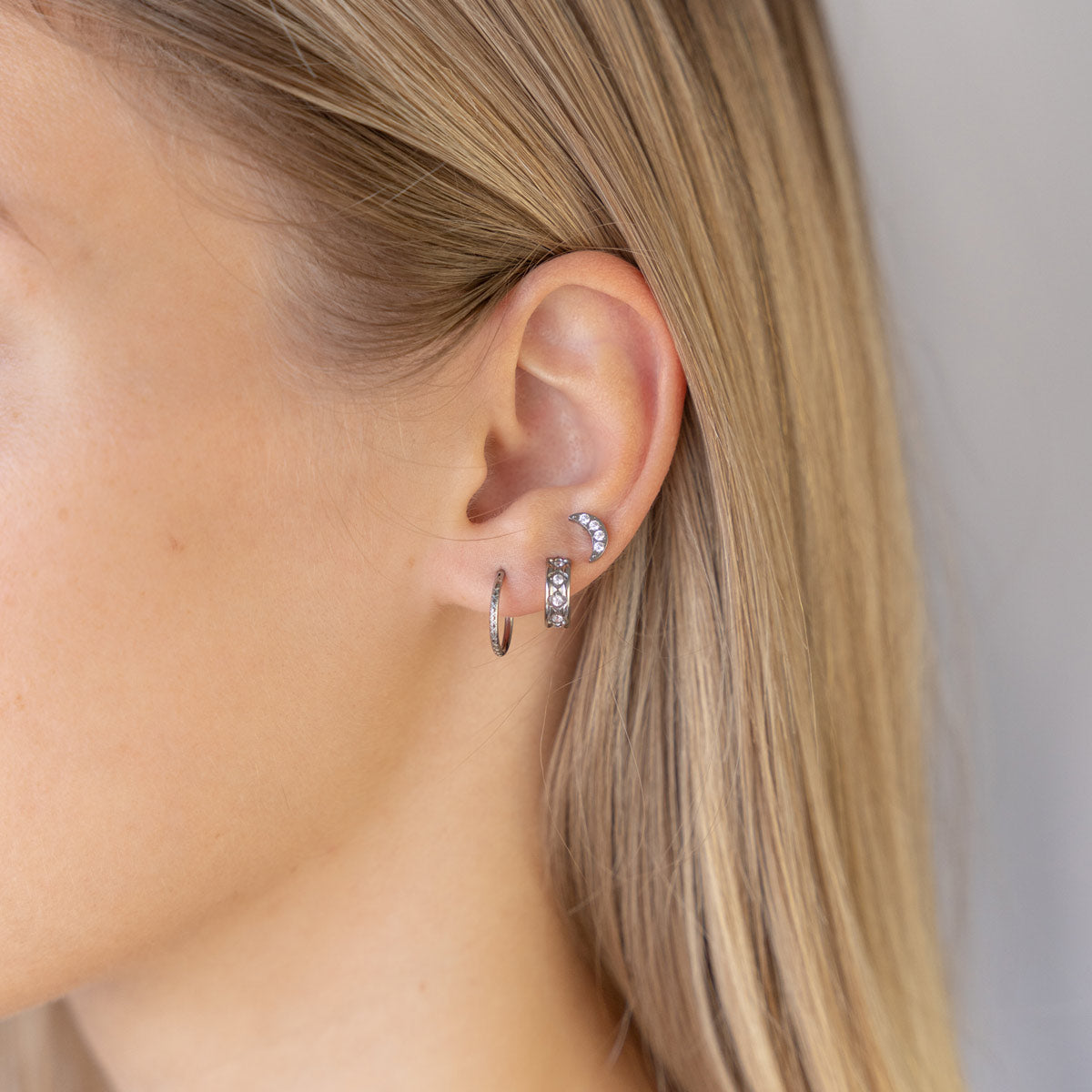 Toliman
Paiement en 2 ou 3 fois à partir de 80€
Toliman is a silver ring that will perfectly match your ear composition. An essential room to have in your jewelry box.
The ring is ideally placed on: helix - lobe - conch

This jewel is composed in ASTM-F 136 grade titanium

Ring with clip hinge to make the opening and closing simpler

The diameter of this ring is 8mm or 10mm

Piercing thickness: 1.2 mm
Top piercing
Super piercing !
Anneau a la bonne taille !
La fermeture de l'anneau tient bien !
J'adore
Je suis pleinement satisfaite de ses anneaux ... je n'ai plus de douleur au lobe depuis que je les portes, les ayant fait en janvier j'avais toujours des problèmes de cicatrisation et la plus de problème... je recommande fortement et j'ai bien l'intention d'en racheter d'autre.
Bijoux parfait
Livraison assez rapide , qualité des piercing nickel rien à dire facile à mettre pris en 8 et 10 mm pour mes hélix et ça rend très bien , je suis complètement satisfaite
Fait parfaitement le job
Je l'ai pris en 6mm de diamètre pour mon anti-helix et c'est nickel, look simple mais avec un plus grâce à l'aspect texturé ✨
Livraison en à peine quelques jours
Cliente satisfaite
Très jolis piercing et bonne qualité.
Livraison rapide
sympa
Ça change de l'anneau classique et est agréable à porter