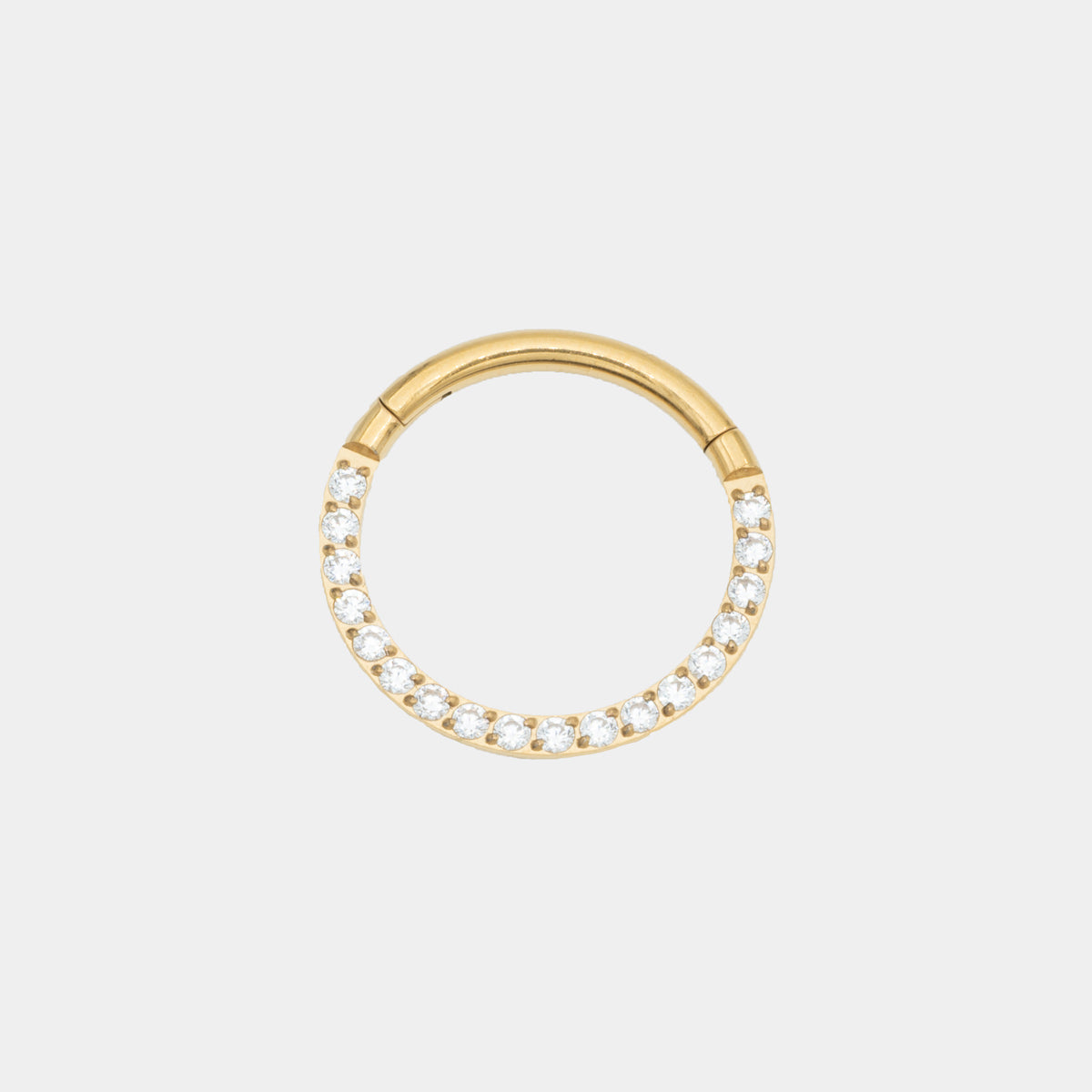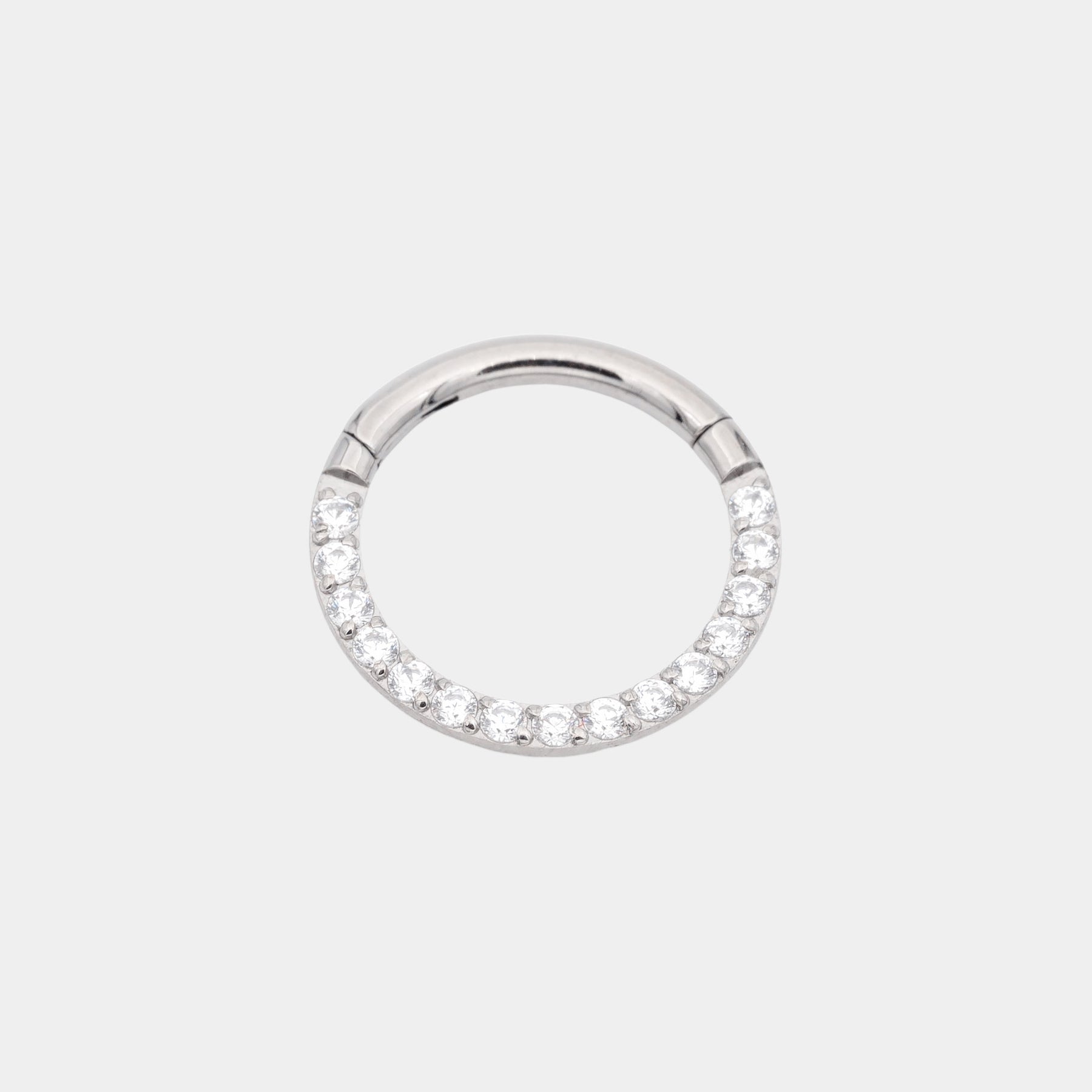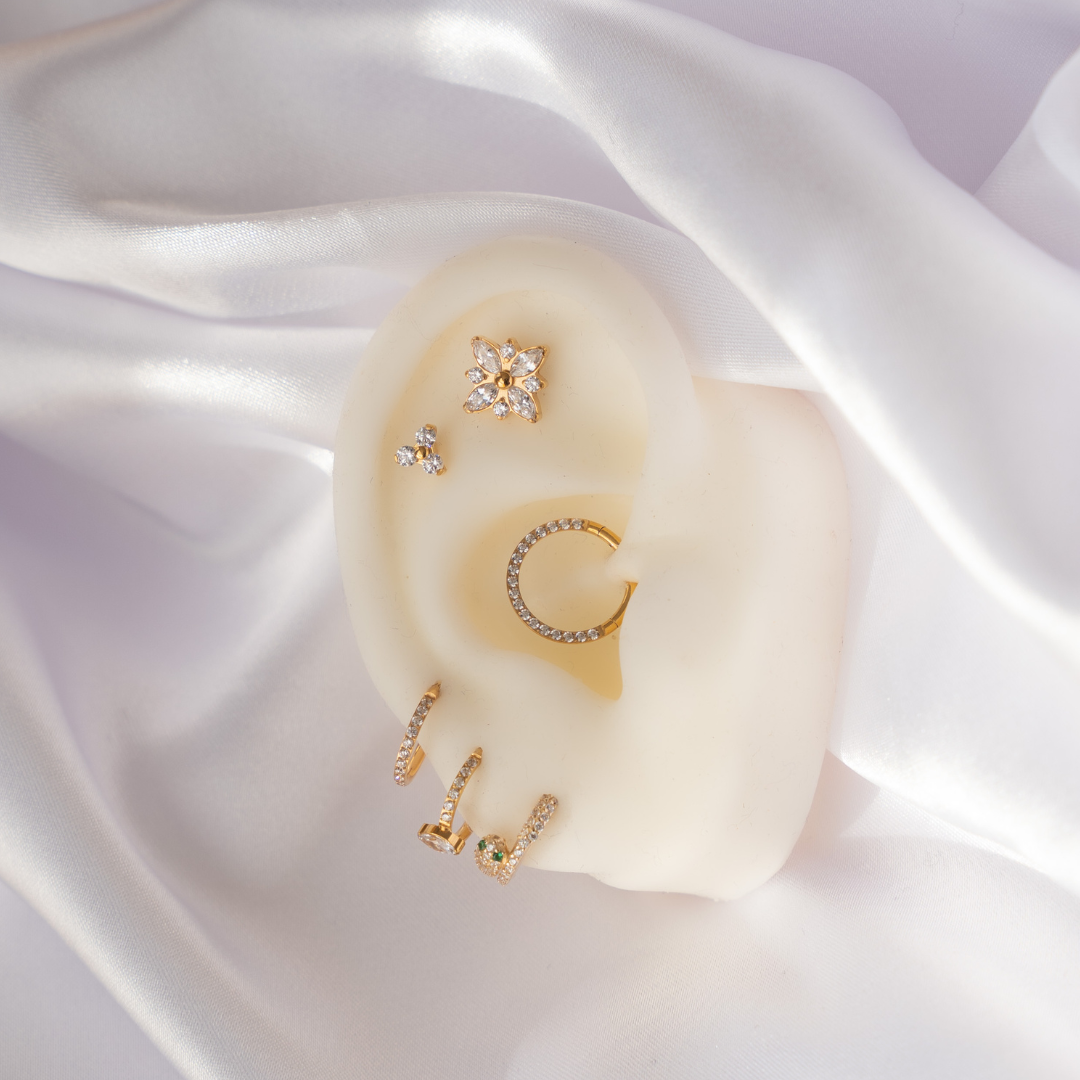 GRACE
Paiement en 2 ou 3 fois à partir de 80€
The wonderful design of the Grace ring is delicately decorated with crystals. His delicacy will make him your best ally, to wear on a daily basis.
It is ideally worn at the Daith, Septum or Smiley

Ring with clip hinge to make the opening and closing simpler

This jewel is composed in ASTM F 136 grade titanium and adorned with zirconium oxide crystals

The diameter of this ring is 6mm, 8mm or 10mm

Piercing thickness: 1.2 mm
Magnifique
Piercing magnifique, je l'ai pour mon daith j'ai pris en 8 mm et c'est parfait ! Bijou fin et Raffiné avec de jolies strass
Beaucoup trop petit pour le mettre au niveau du daith, c'était un cadeau, commandé en avance pour être sûr d'avoir en temps et heure délai de retour expiré du coup dommage sinon la qualité très bien
Parfait !
Comme d'habitude je suis très satisfaite !
Le piercing est beau et de très bonne qualité, c'est parfait pour mon septum, à la fois discret mais qui fait son petit effet !
Attention smiley
Le bijoux est absolument magnifique, de ce côté là rien à dire il est super brillant et tout leger.
Le soucis c'est que si vous souhaitez le mettre au smiley il va vous faire mal car comme c'est un anneau il tourne complètement et les strass irrite le frein du smiley.
Trop dommage …