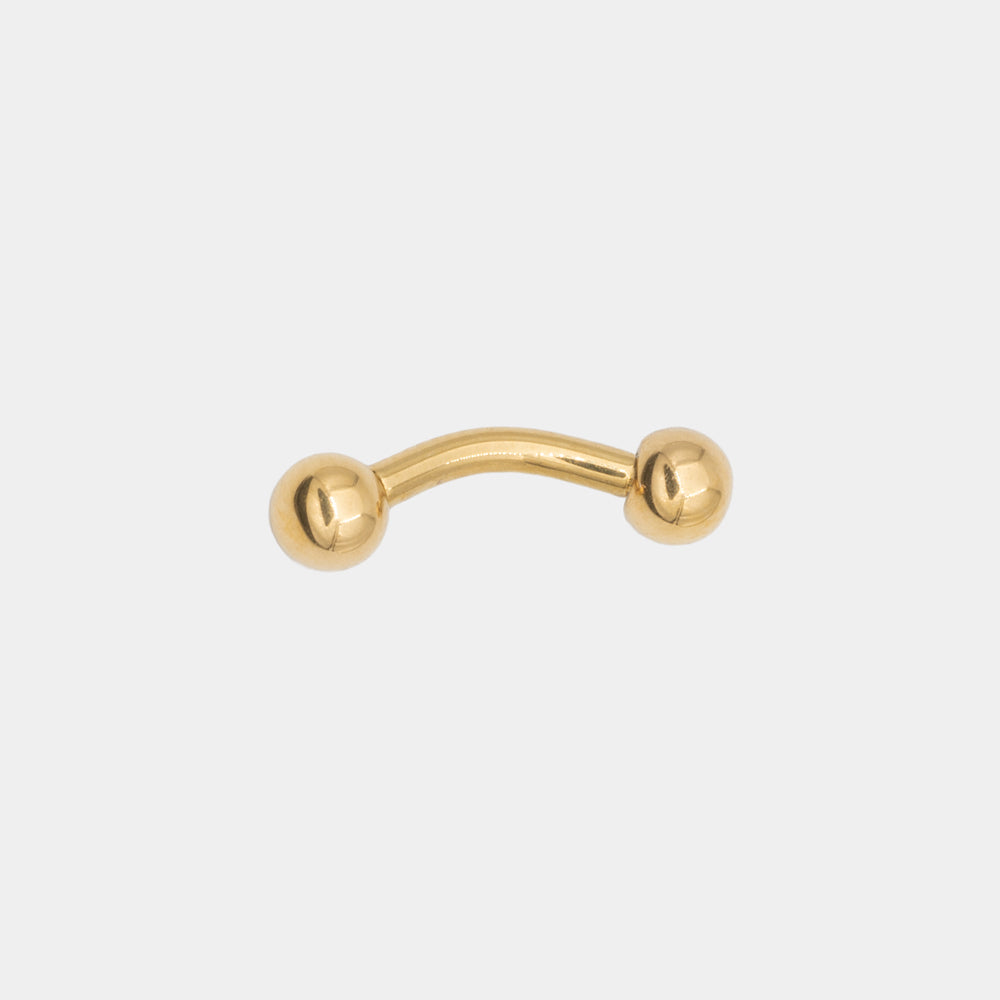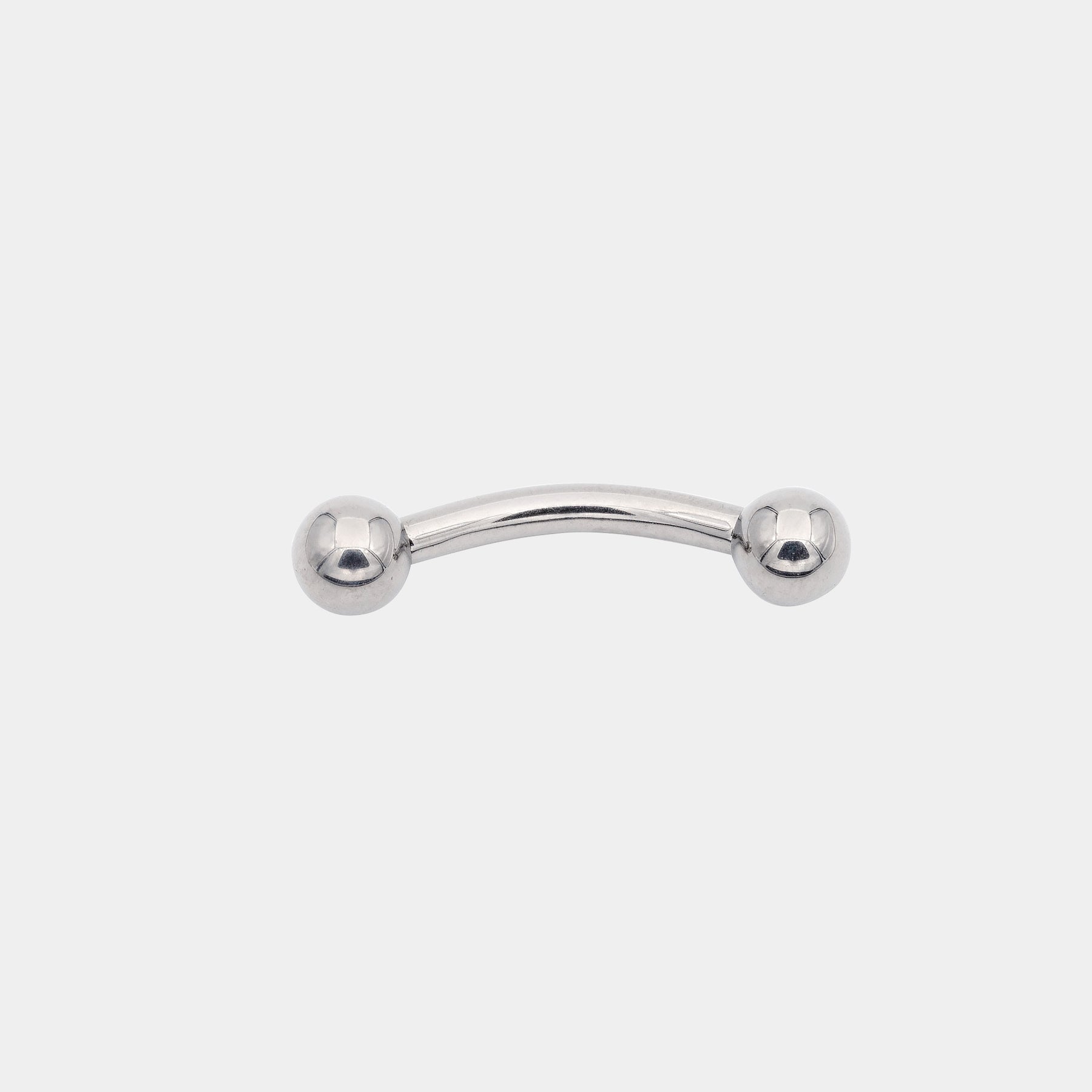 Curved bar
Paiement en 2 ou 3 fois à partir de 80€
You will love the simplicity of this jewel. An essential piece for his piercing collection.
The length of the bar exists in several sizes and is ideally placed on: arcade - vertical labret - rook


This banana composed in ASTM-F 136 grade titanium is set with a natural stone

The size of the balls is 3mm and the 1.2mm banana is with internal screwing
Parfait
Léger, facile à mettre en place et à porter au quotidien m. Je recherchais un bijou comme celui-ci depuis longtemps. J'en suis ravie.
Très contente
Très contente des piercings en général de obsidian, le titane c'est la vie! Depuis que j'ai mis les 2 piercings en titane je n'ai plus aucun souci. Pour la barre courbée elle est top, classique mais belle un peu longue en 10 mm j'aurai pu prendre du 8 pourtant mon piercing a été fait en février et il était toujours gonflé. Là plus de souci. Top
Jolie mais le vis ne tient pa
Très jolie bijoux facile à porter . Cependant le vis ne tient pas bien du tout et il a était perdu en moins 24h.
Top
Bijou conforme à la photo et de qualité.
Déçue
J'avais déjà eu un problème sur ma première commande, un des 2 bijoux envoyés n'était pas le bon. Ça peut arriver donc je le comprends j'ai été remboursée. 2e commande pour 2 bijoux dont celui-ci et de nouveau déçue car celui-ci ne se vissait pas donc impossible de l'utiliser. Ça a été un peu compliqué avec le sav je trouve et malgré que je trouvais que cette boutique avait l'air pas mal et que je trouvais les bijoux sympas je ne pense pas recommander à l'avenir