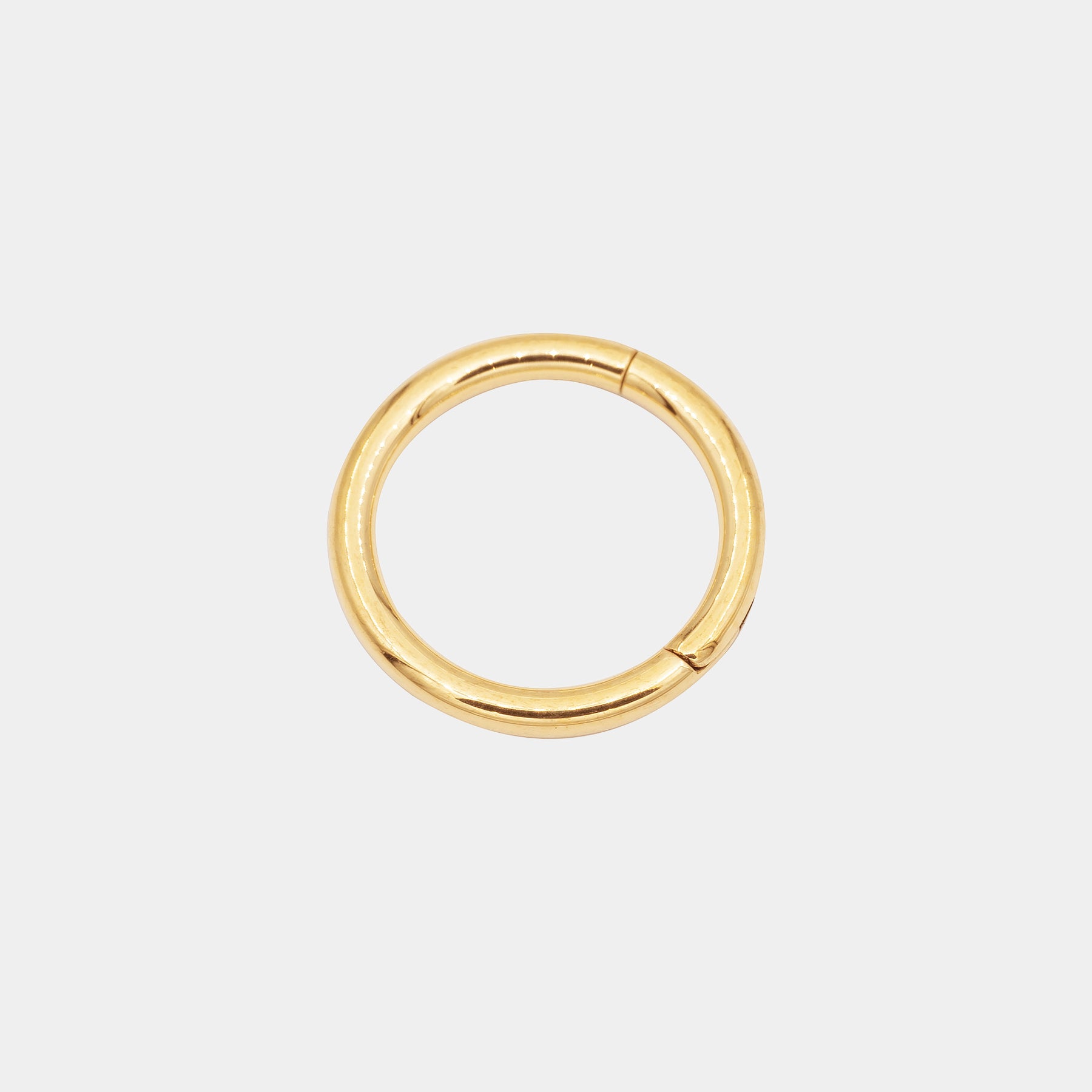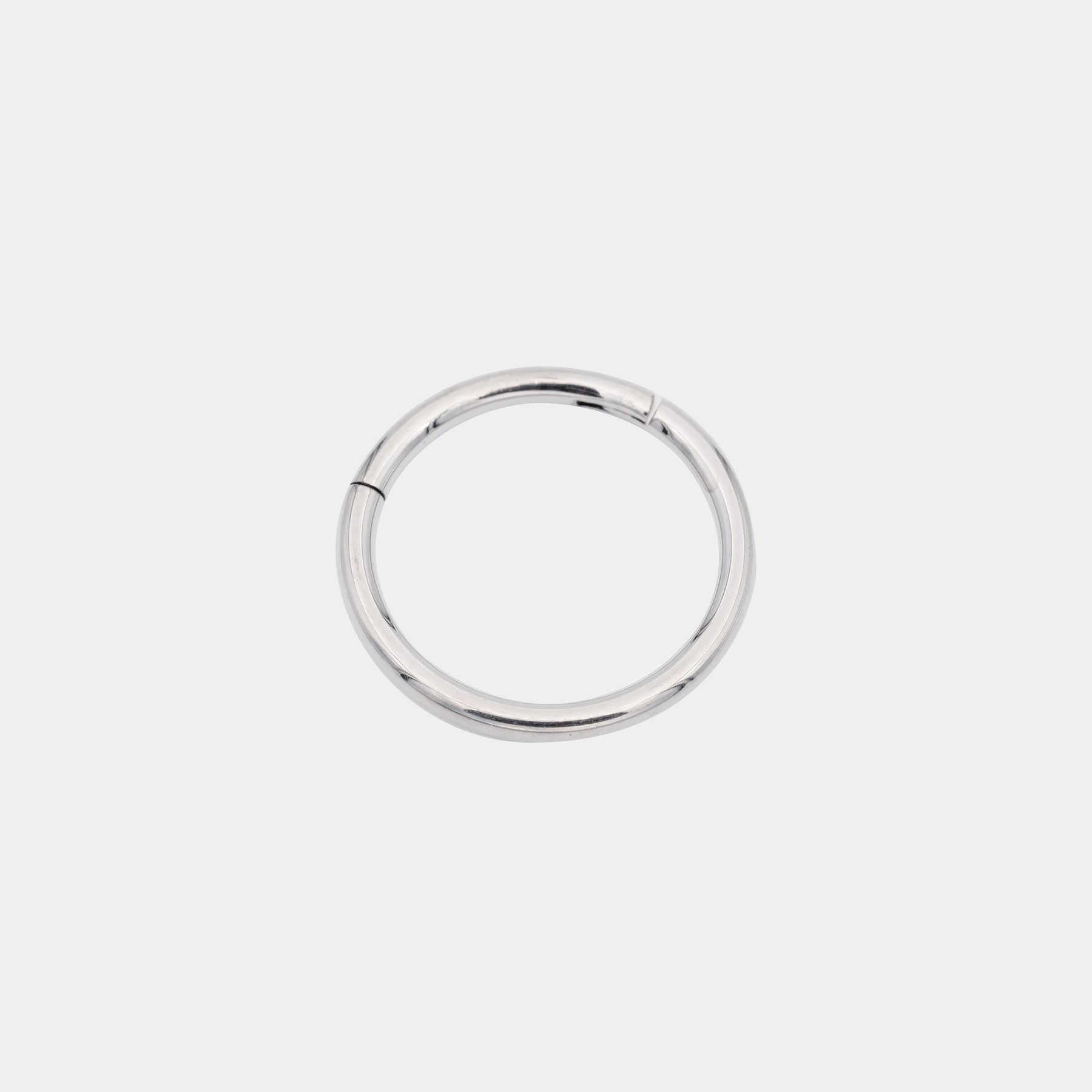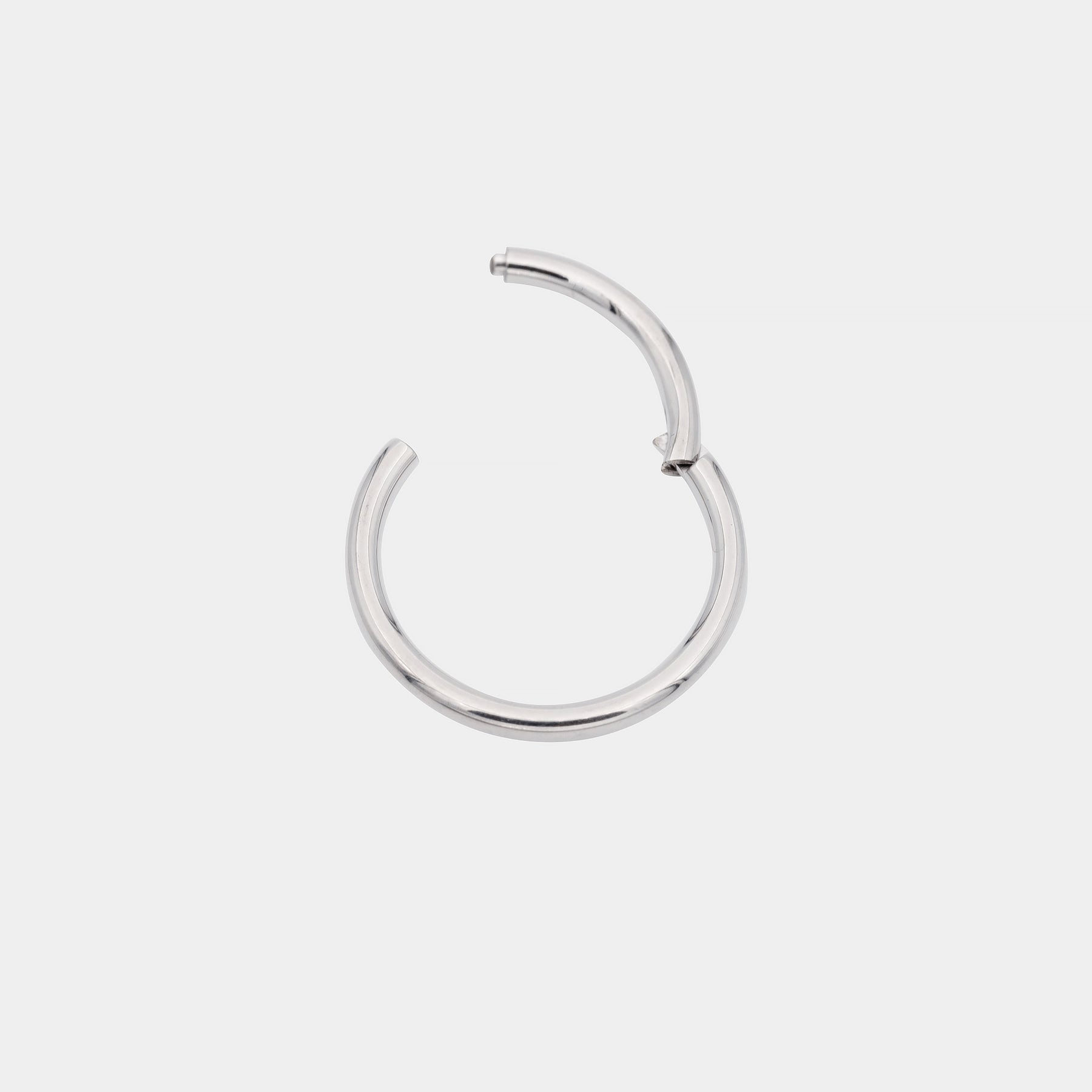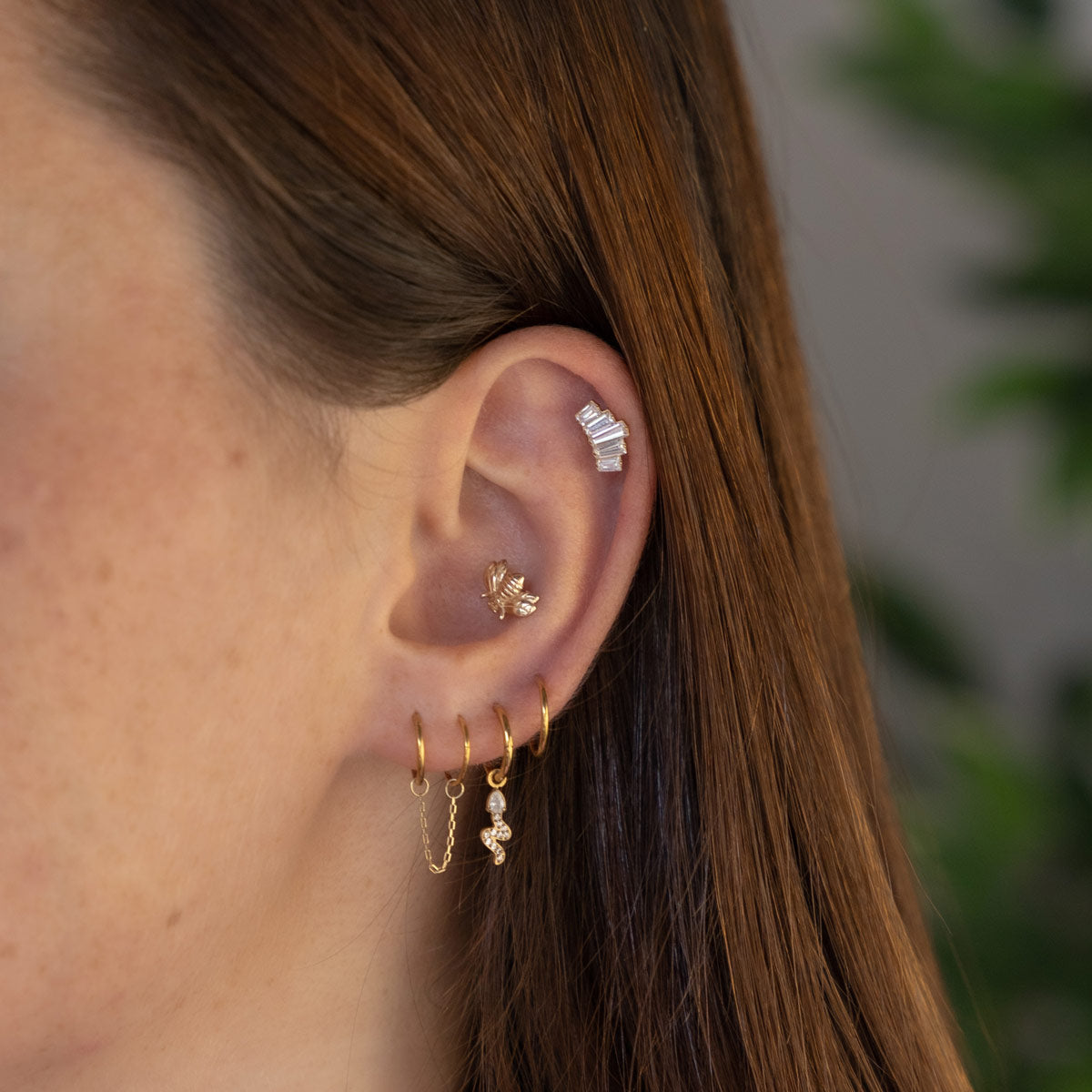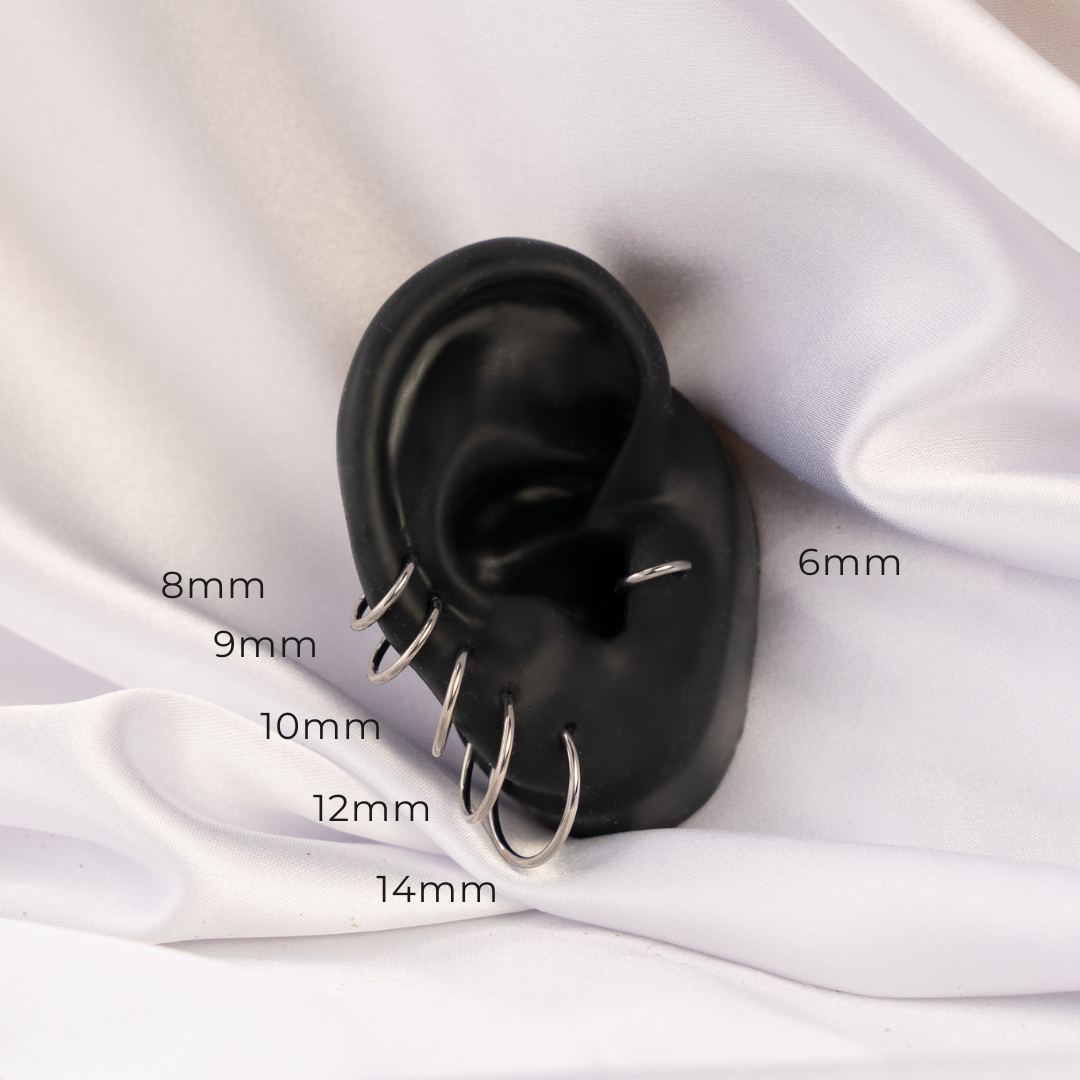 RING
Paiement en 2 ou 3 fois à partir de 80€
Combine this jewel with your composition. A classic that you will never tire of. Completely Unmissable, you are sure to tie it up with any jewelry.Discover the PVD Gold, a material respectful of your skin.
This jewel is composed in ASTM-F 136 grade titanium

Ring with clip hinge to make the opening and closing simpler

Piercing thickness: 0.8mm / 1mm / 1.2mm / 1.6mm

Ideally placed at the level of: Helix - Daith - Lobe - Tragus - Anti Helix - Rook - Conch - Nose -Septum
Beau bijou
Bijou simple et élégant, conforme à la description. Livraison rapide.
100% satisfaite
Très ravie de cet achat. Le piercing est de très bonne qualité, facile à mettre. J'en ai pris un pour chaque lobe et le rendu est top ! Je recommande les yeux fermés.
Ravie 🤩
J'avais un problème de cicatrisation sur mon tragus!
L'effet a été instantané, plus de soucis, j'ai pris juste une taille en dessous de celui que mon perceur m'avais vendu et le tour est joué!
J'en ai profité pour en prendre un autre pour mon lobe et aucun problème 😌
Je recommande!
Top!
Le percing de bonne qualité, le systeme de fermeture très facile et pratique, je recommande. Aucune infection depuis !
Très satisfaite !
Anneau de bonne qualité et ils sont faciles à mettre et ne s'enlèvent pas ! Je recommande.
Très satisfaite !
Ça faisait un moment que je cherchais des anneaux 6mm avec une petite épaisseur (0,8mm) de bonne qualité pour mettre à mes deuxièmes trous au lobe. Je suis très satisfaite de ceux que j'ai commandés chez Obsidian. La qualité est bien là (je les porte depuis 10j) et ils sont faciles à mettre et ne s'enlèvent pas. Je vais en reprendre en argenté !