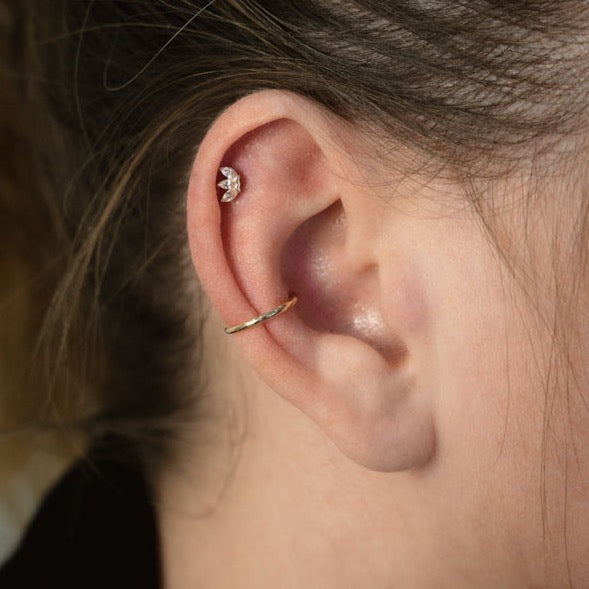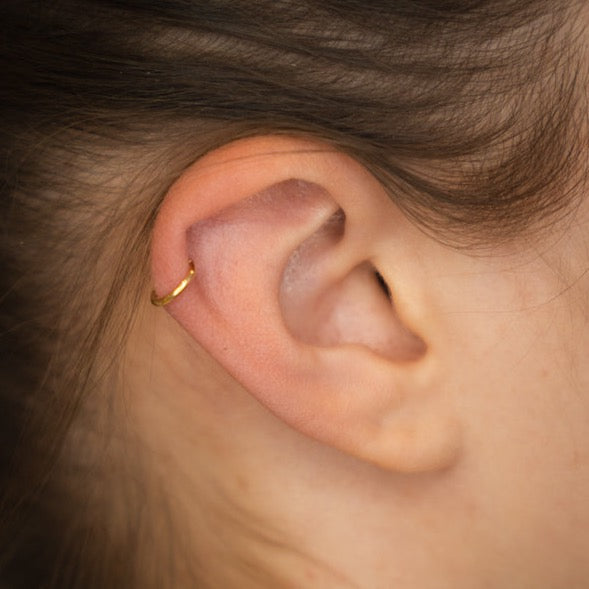 Ring 14k
Paiement en 2 ou 3 fois à partir de 80€
This sublime gold ring is a great classic to have in its jewelry box. Much more than a simple jewel, a wonder in 14 carat solid gold. Do not hesitate to bring simplicity and authenticity to your composition.
Thickness of the piercing: 1mm, 1.2 mm or 1.6mm

The diameter of this ring is 6mm, 8mm or 10mm

It is ideally placed at: Helix - Daith - Septum - Lobe - Tragus - Anti Helix - Rook - Conch - Nose

Ring with clip hinge to make the opening and closing simpler
Super
Je l'es mis pour un helix bas, et il est parfait je l'es pris en 1x8mm ! Je le recommande vraiment
Joli !
Livré rapidement dans une jolie boîte. Dommage que le certificat mentionne que le bijou reçu est soit en titane soit en or, ça ne certifie rien quant au bijou acheté en or ! Anneau dur à fermer soi-même, prévoir peut être le changement avec son pierceur. Mon mari m'a aidée avec des pinces à épiler et ça a un peu griffé le bijou. Dommage. Ce n'est visible que par moi... Le bijou est tout de même super joli !
Juste parfait
Je l'ai pris en 1 x 6mm pour mon hélix mais malheureusement le bijou était trop juste. Je le prendrai plus tard en 8mm mais ce n'est pas un problème, l'anneau est tellement beau qu'il est parfait sur un lobe ! Le système de clip est très bien, facile à poser et le bijou ne risque pas de s'ouvrir. Je recommande à 100%, même mon pierceur était en admiration devant les bijoux :)
Super!
Bel anneau de bonne qualité! Pas de problèmes pour le moment, je suis très contente de mon achat. Je recommande