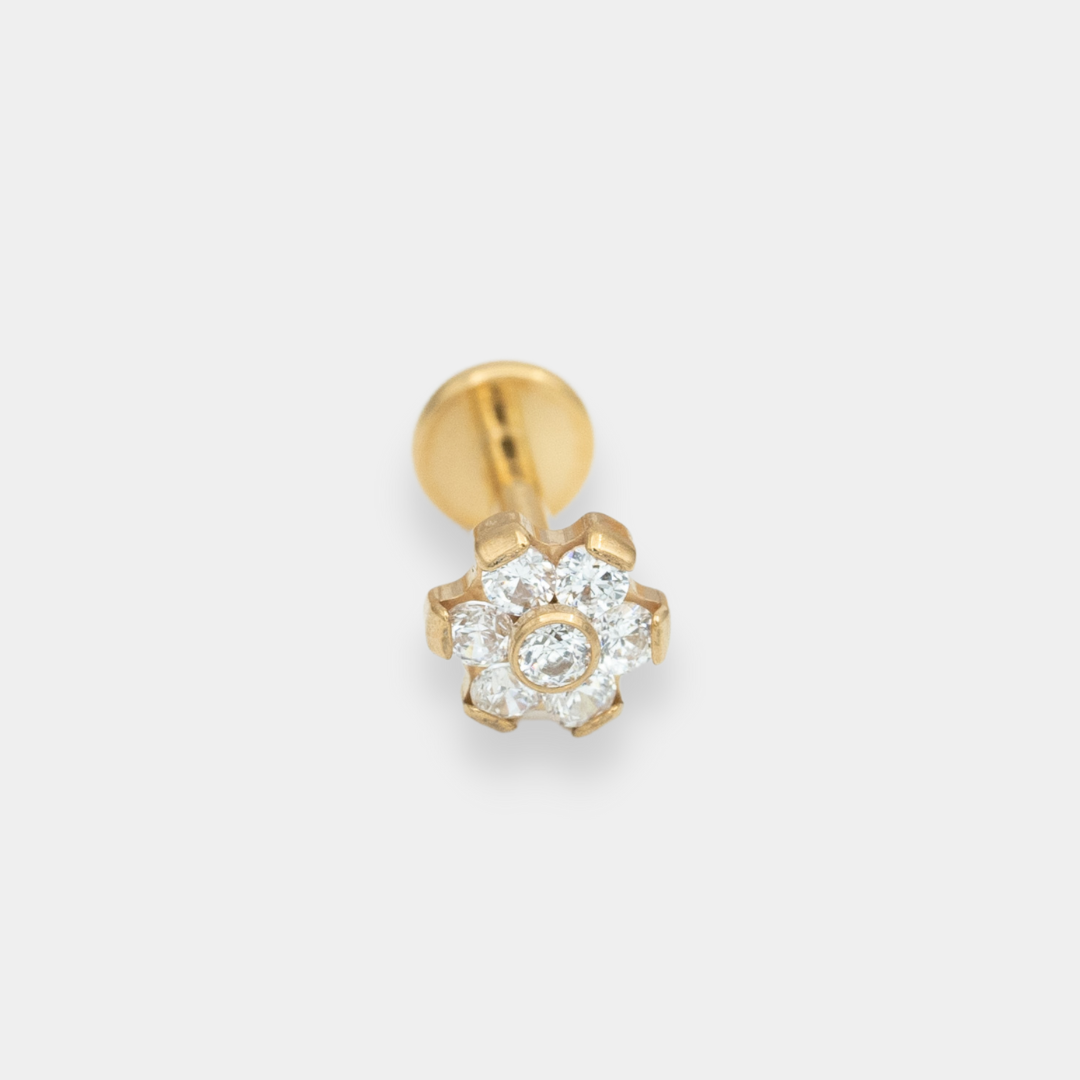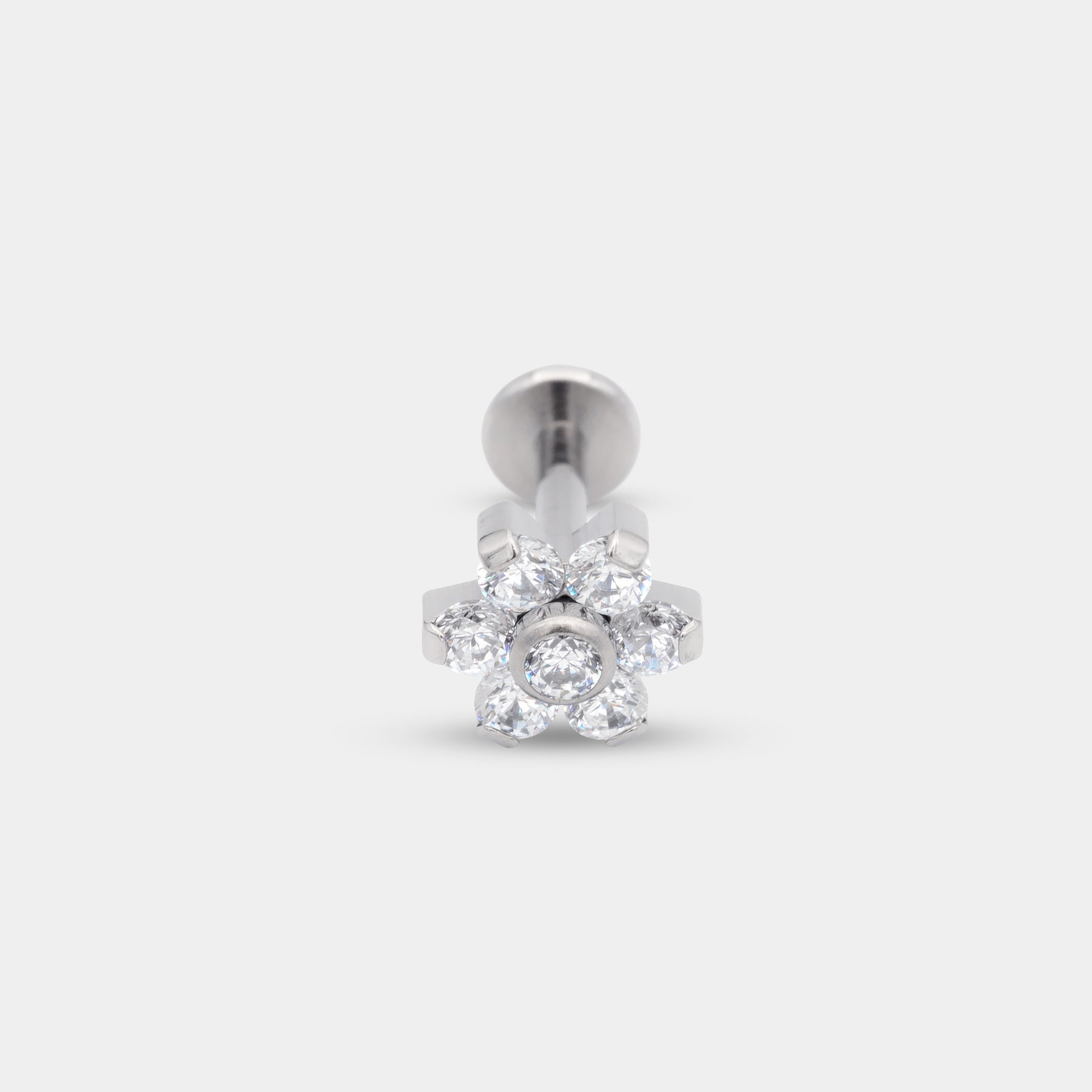 Flora Zircon
Paiement en 2 ou 3 fois à partir de 80€
Celebrate beauty with this flower jewel. A great classic at Obsidian. This jewel goes on with your silver jewelry for a more than grandiose rendering.
This jewel is worn at: Helix - Conch - Lobe - Tragus - Anti Helix - Medusa

Jewel composed in ASTM-F 136 grade titanium and adorned with zirconium oxide crystals

Its diameter is 4mm, 5mm or 6mm
A bar of 7mm is offered with this jewel (Labret titanium with internal screwing 1.2mm thick). To order another bar size Click here.
Très satisfaite
J'ai enfin trouvé une marque qui convient à mon piercing capricieux ! La qualité est au rendez-vous, le bijou est vraiment superbe porté à l'helix.
Il faut se faire au vissage par devant mais rien d'insurmontable
Très joli mais…
Très joli mais très cher pour ce que c'est et trop gros pour mon hélix et pas du tout pratique à mettre au lobe de l'oreille (insertion par l'arrière), dommage :(
Sympa mais tombée en panne :(
Vraiment sympa mais la fleur est tombée en panne après l'avoir portée pendant 5 jours.
Superbe
Ravie de ce bijou, il brille de mille feux :D et ultra confortable sur mon conch