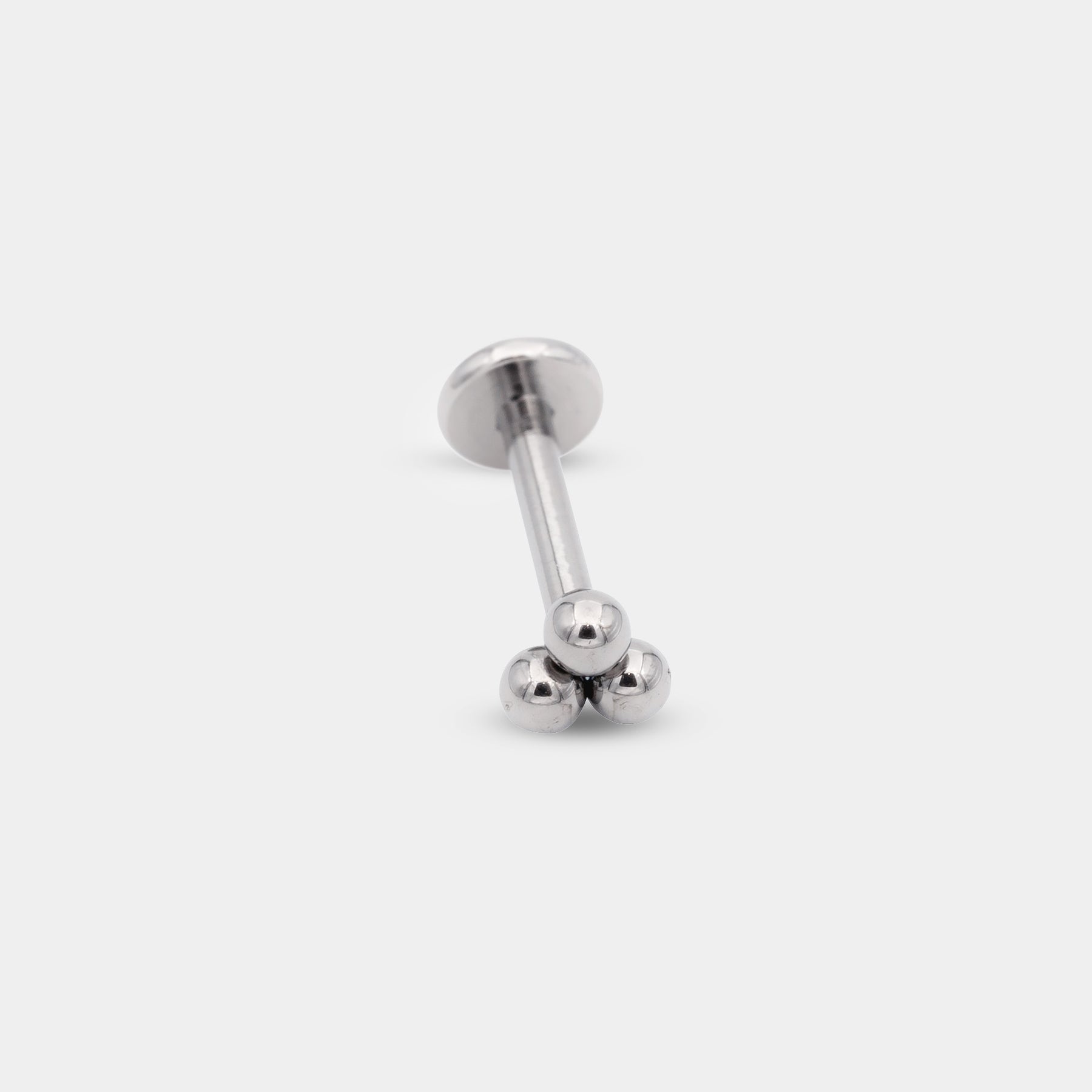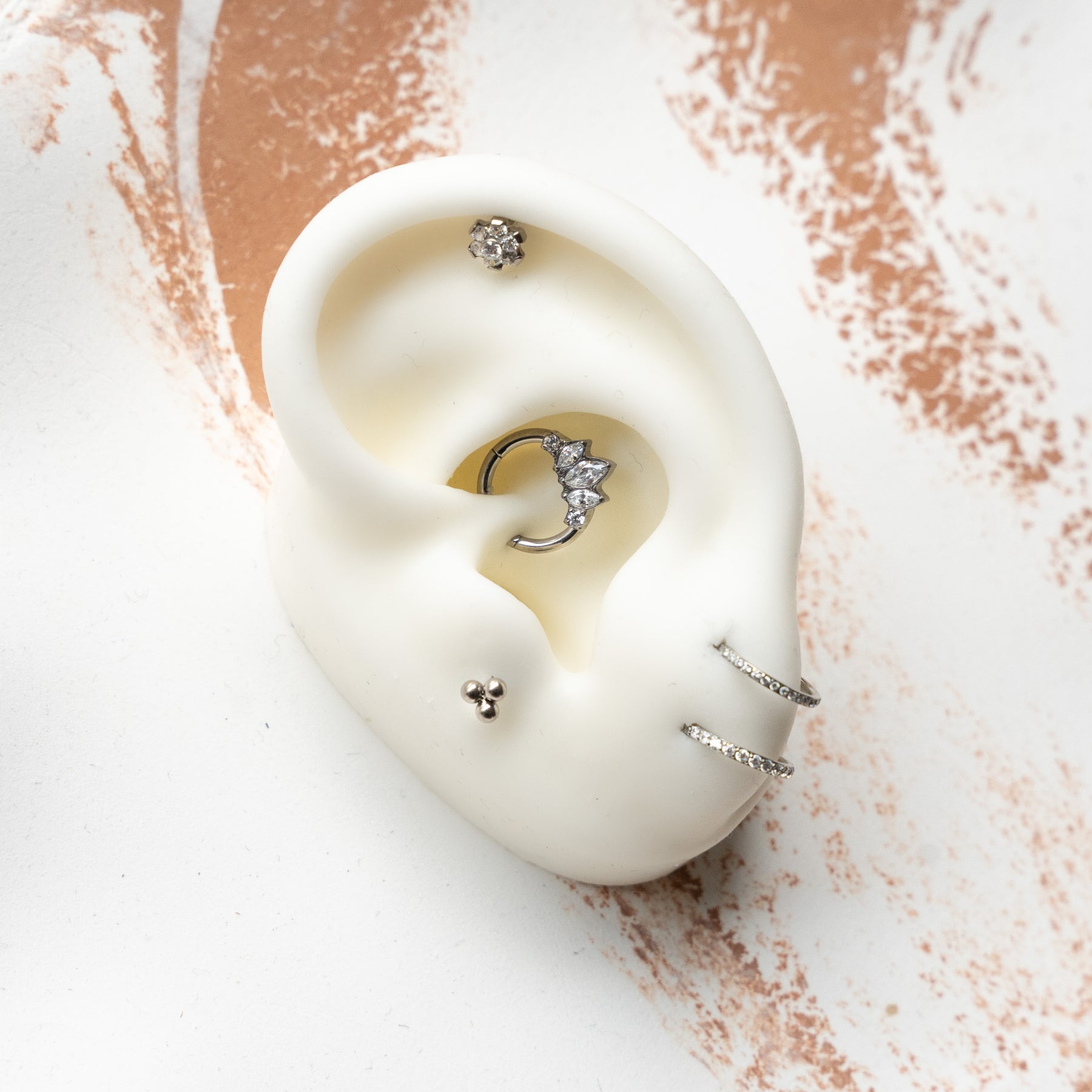 Trinity
Paiement en 2 ou 3 fois à partir de 80€
Fall for the Trinity, an essential jewelry for your collection.
He

Ideally place itself on:

Helix - Conch - Tragus - Anti Helix - Lobe - Medusa - Rook
This jewel is composed in ASTM-F 136 grade titanium

Its diameter is 2.5mm or 3.5mm
A bar of
7mm
is offered with this jewel (Labret titanium with internal screwing 1.2mm thick). To order another bar size
Click here
.
Joli rendu
Je n'ai pas pu utiliser la barre du piercing trop courte, j'ai dû garder l'ancienne et adapter le piercing dessus. Joli rendu et envoi rapide.
Joli mais perdu…
Il aura tenu 6 mois à mon oreille avant de se dévisser et de partir dans la nature. Je suis dégoûtée ! Et vu la taille, impossible de remettre la main dessus. C'est vraiment dommage…
Fin discret et tjs facile à supporter. J'adore ! Très bien pour le conch mais je le déplacerai lorsque j'aurai pleinement cicatrisé.