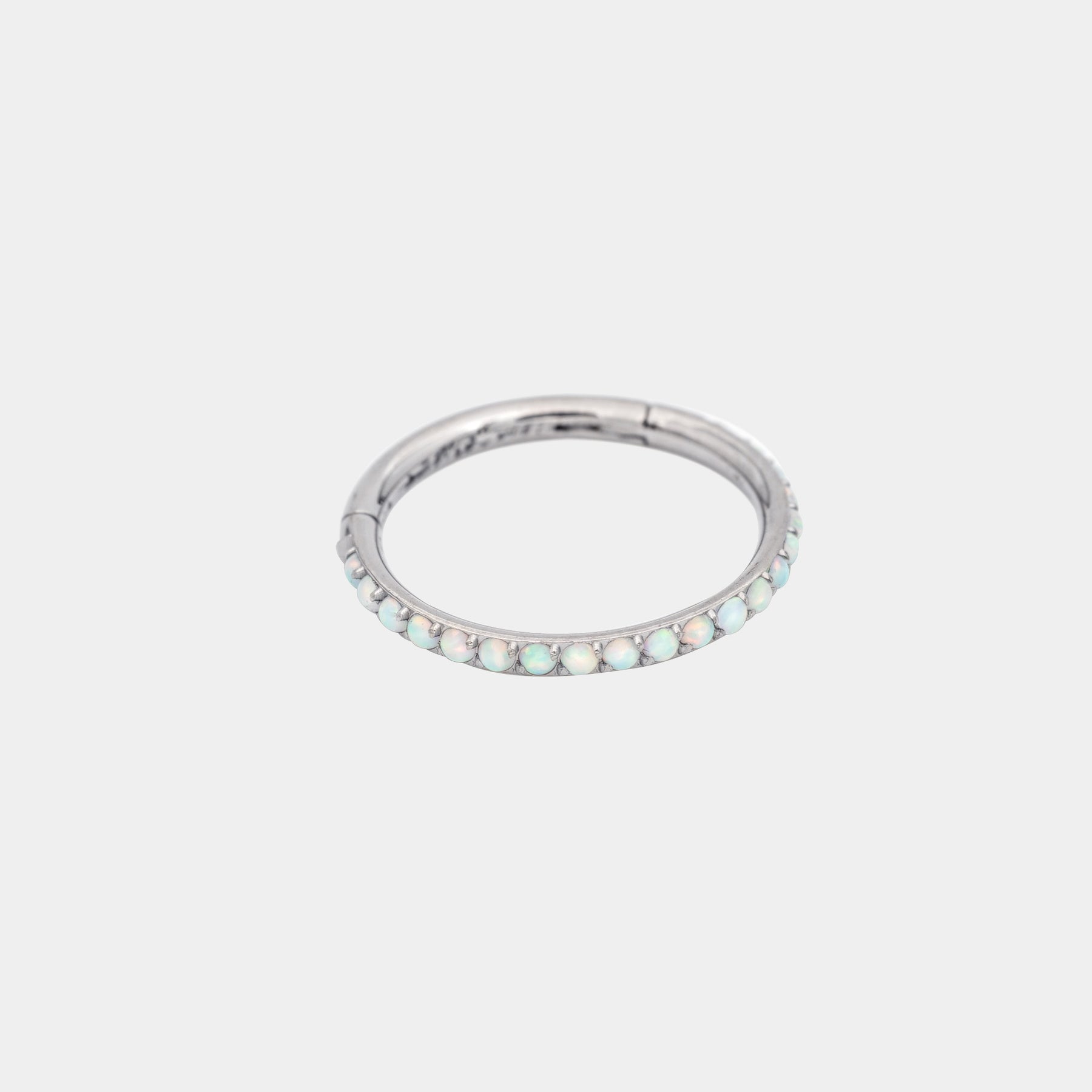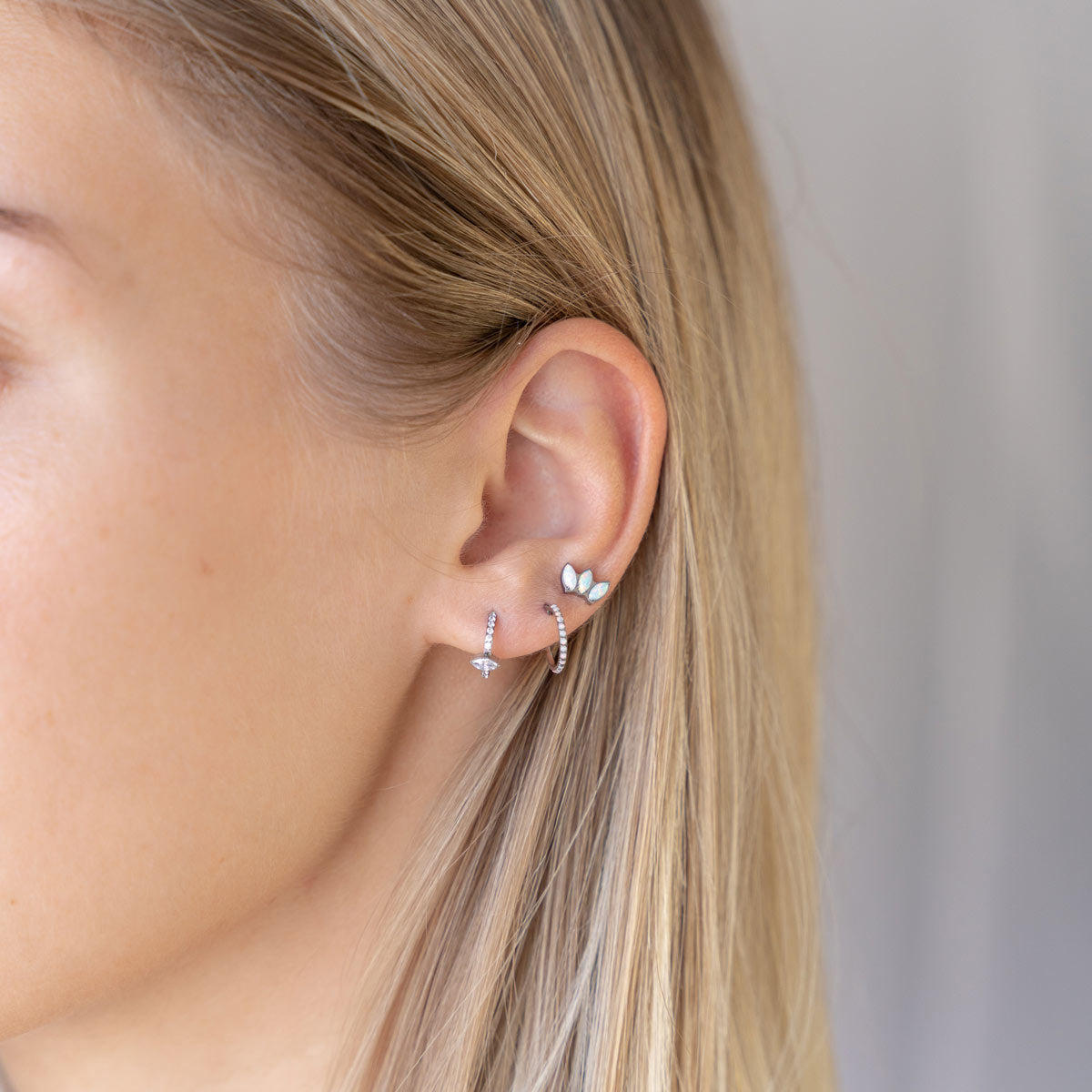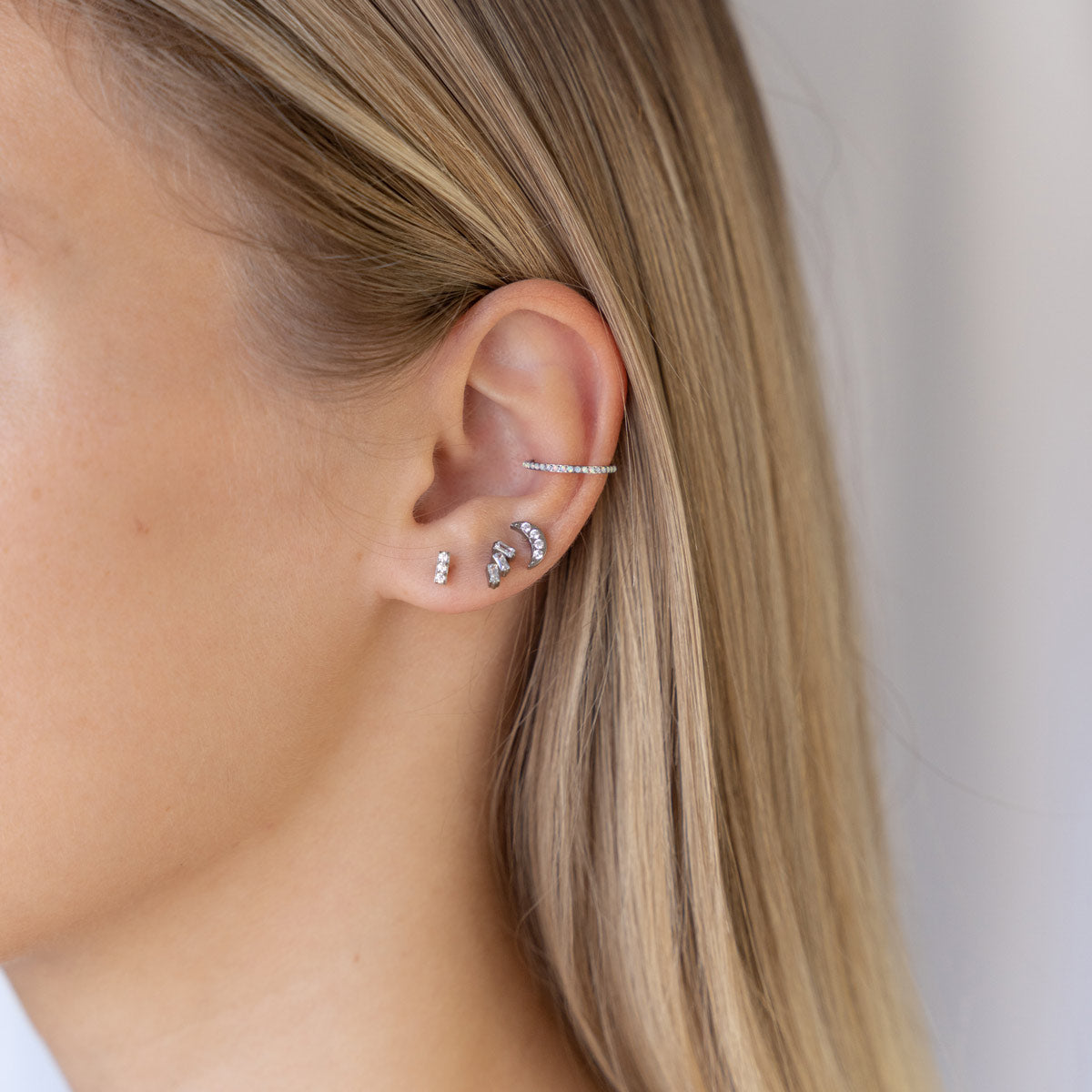 Eternity Opale
Paiement en 2 ou 3 fois à partir de 80€
A treasure that allows you eternity. The Eternity jewel is a flagship jewel from our collection, a centerpiece. The opal model brings a touch of softness and lightness to your style.
This piercing exists in several sizes and is ideally placed on:

Helix - lobe - conch - lobe

Piercing thickness: 1.2 mm

Ring with clip hinge to make the opening and closing simpler

This jewel is composed in ASTM F 136 grade titanium and adorned with white opals
J'adore !
Au premier abord je suis satisfaite de mon achat ! Il est très jolie et discret
Magnifique
Je l'adore ! Il est splendide. On voit bien les reflets de l'opale. Je recommande. Pris en 10mm.
J'adore
Vraiment superbe ! Je l'achète pour ma sœur aussi !
De toute beauté
Les couleurs de ce piercing sont vraiment belles et originales:
Je l'ai pris pour le conch en 10 mm, je pense qu'un 8 mm aurait pu suffire, mais il peut aussi faire son effet en lobe d'oreille je pense !
Beau mais les pierres ne tiennent pas
Il est magnifique, un vrai coup de cœur. Mais sans rien faire de spécial, en quelques jours j'avais déjà perdu une pierre, et ca se voit beaucoup. C'est dommage...