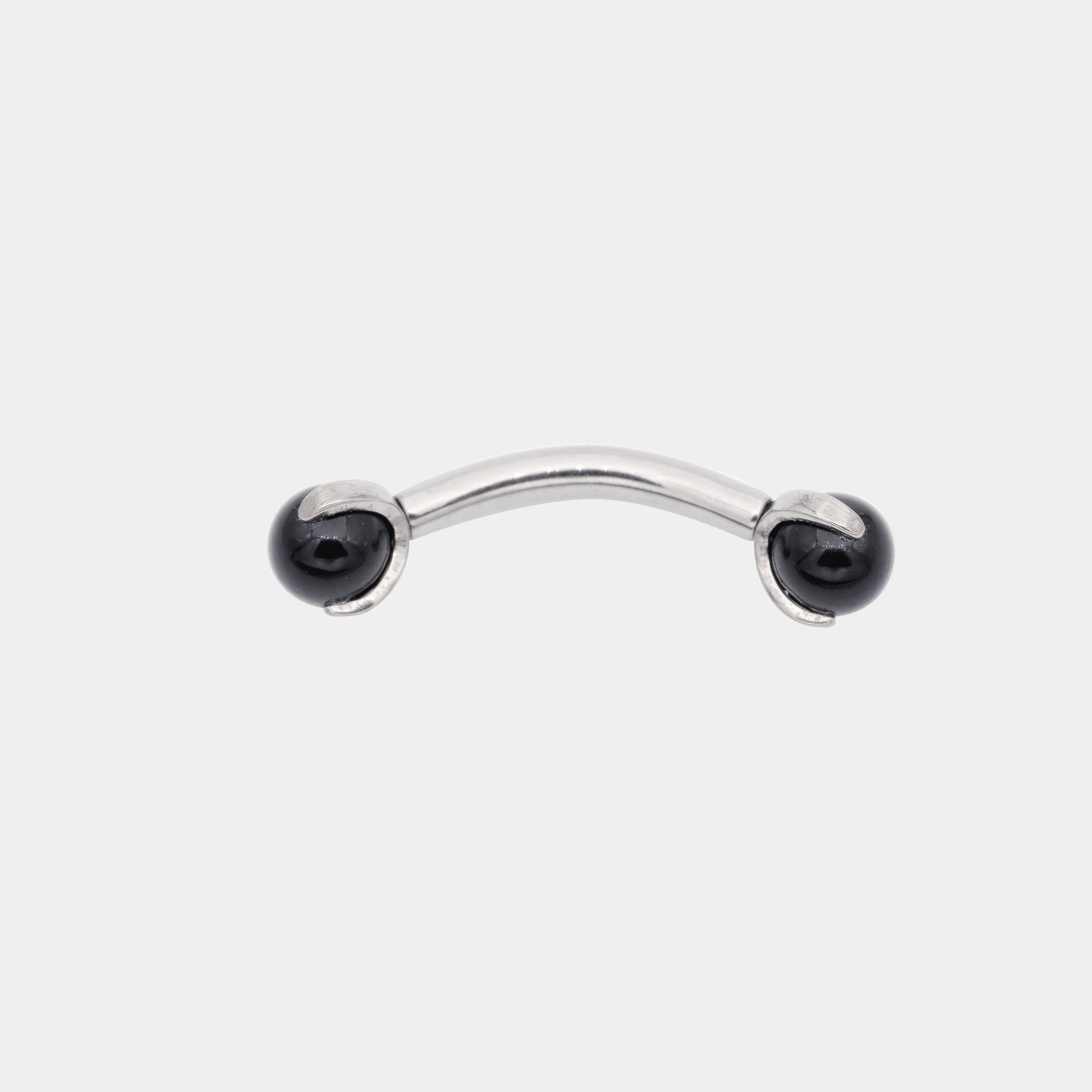 GRIFFED BANANANE / ONYX
Paiement en 2 ou 3 fois à partir de 80€
Opt for this Grand Classic Obsidian: the scratched banana and its Onyx stone. The most complicated will be to choose your stone. But one thing is sure is that you will love wearing this jewel.
The length of the bar exists in several sizes and is ideally placed on: arcade - vertical labret - rook


This banana composed in ASTM-F 136 grade titanium is set with a natural stone

The size of the balls is 3mm and the 1.2mm banana is with internal screwing
Au top !!
C'est la 1ère fois que je commandais sur ce site. Longtemps à la recherche d'un bijou alliant pierre et qualité ! Mon petit piercing est arrivé rapidement, bien au chaud ds sa jolie boîte et je dois reconnaître que la qualité est la ! Finement polies et bien serties, les pierres sont très jolies (œil de tigre). J'en recommanderai c'est sur!