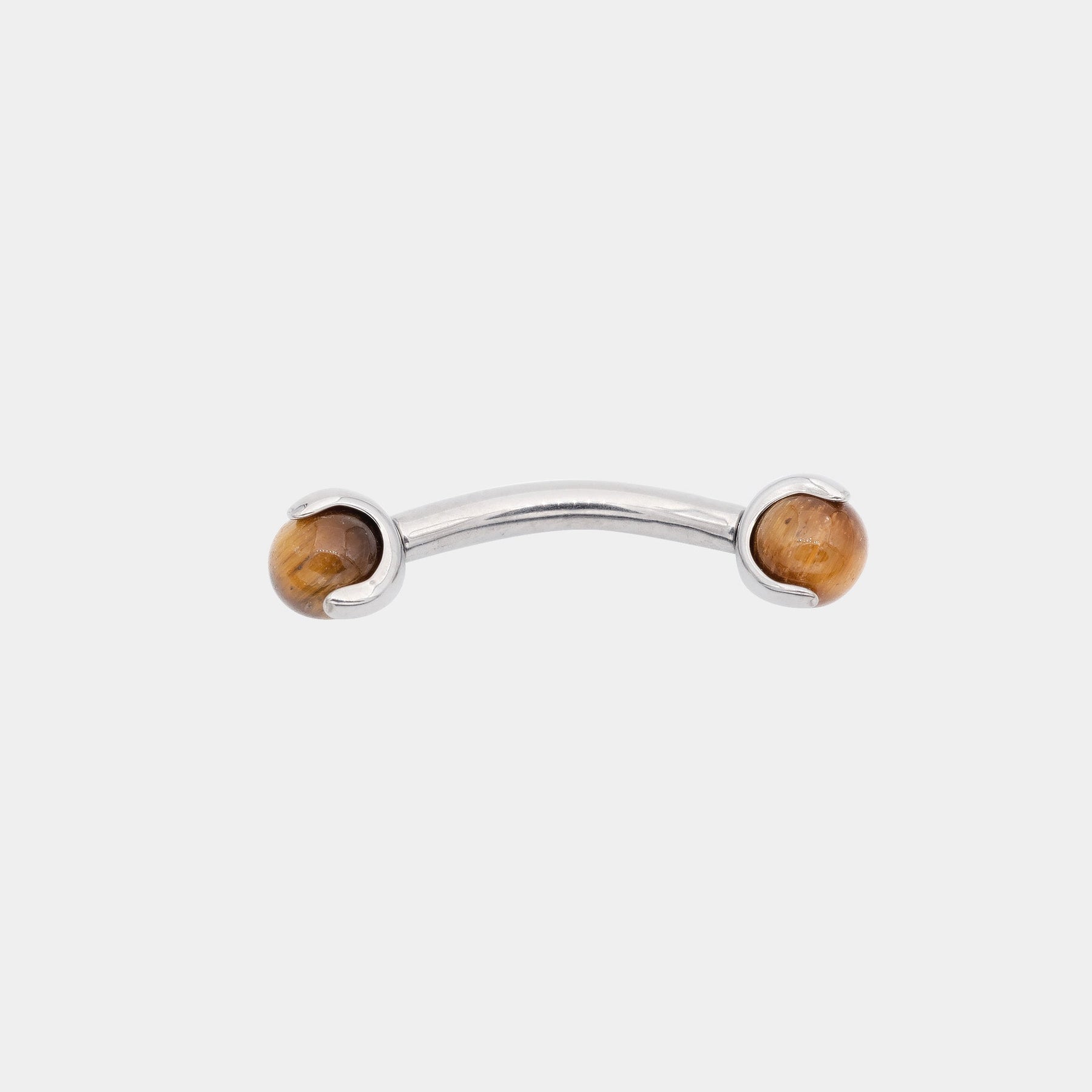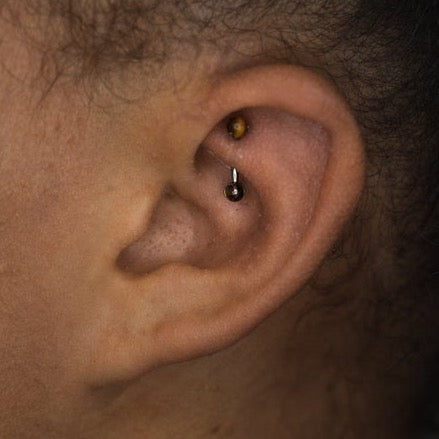 Gruffed banana / tiger eye
Paiement en 2 ou 3 fois à partir de 80€
Opt for this Grand Classic Obsidian: the scratched banana and its tiger eye stone. The most complicated part will be choosing your stone. But one thing is for sure, you will love wearing this jewel.
The length of the bar is available in several sizes and is ideally placed on: eyebrow - vertical labret - rook.
This banana, made of ASTM-F 136 grade titanium, is set with a natural stone.
The size of the balls is 3mm, and the 1.2mm banana comes with internal threading.
Super joli
Je l'ai prit pour mon arcade. Le bijou est vraiment très joli et de qualité, surtout pour le prix. Hâte de pouvoir remplacer mon bijoux de pose.
Plus beau et vrai qu en photo, livrée dans une petite boite, je recommande vivement ce site pour vos piercings livraison rapide ....