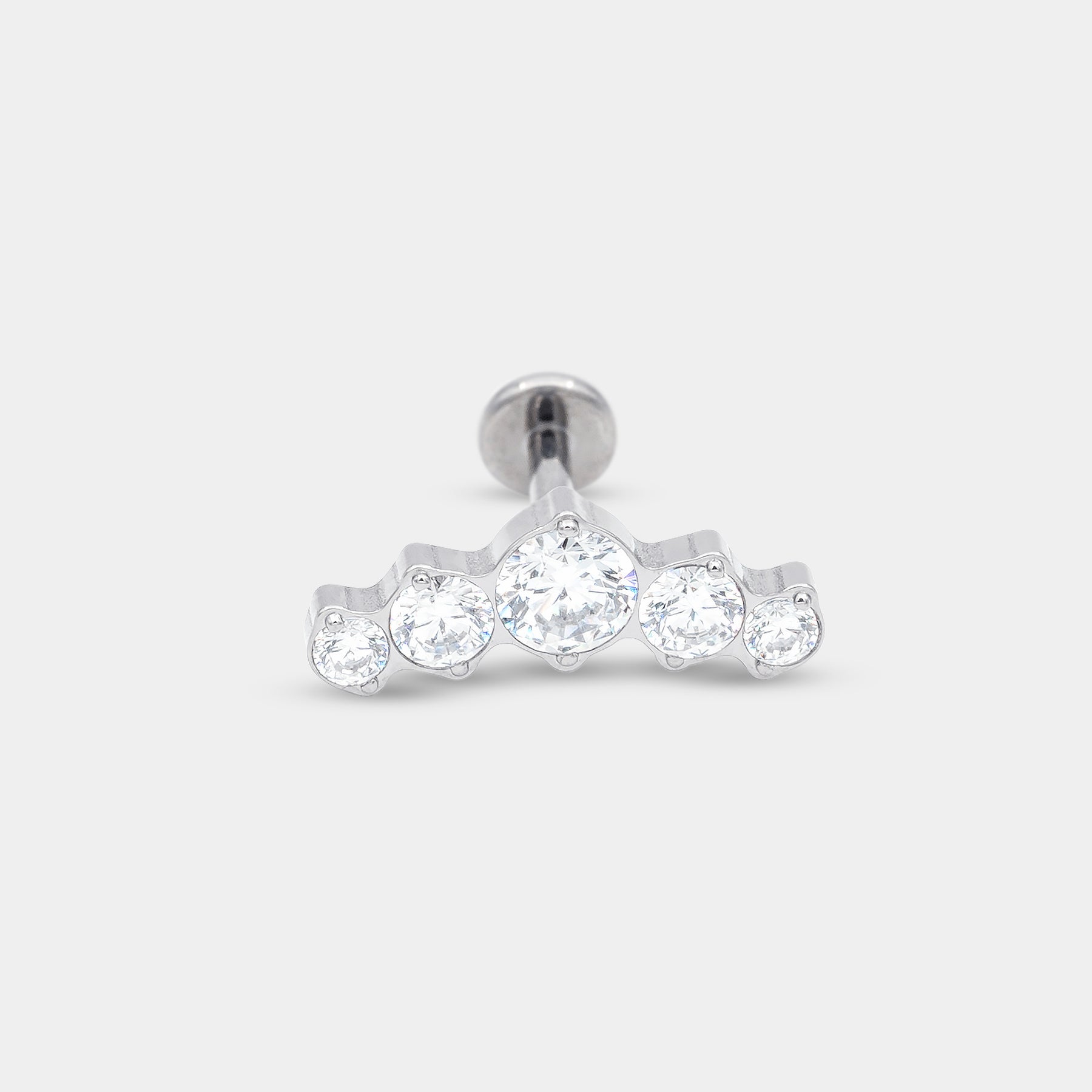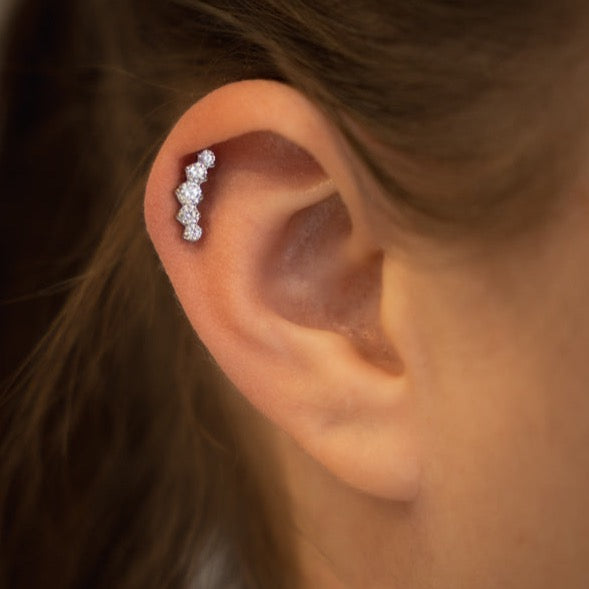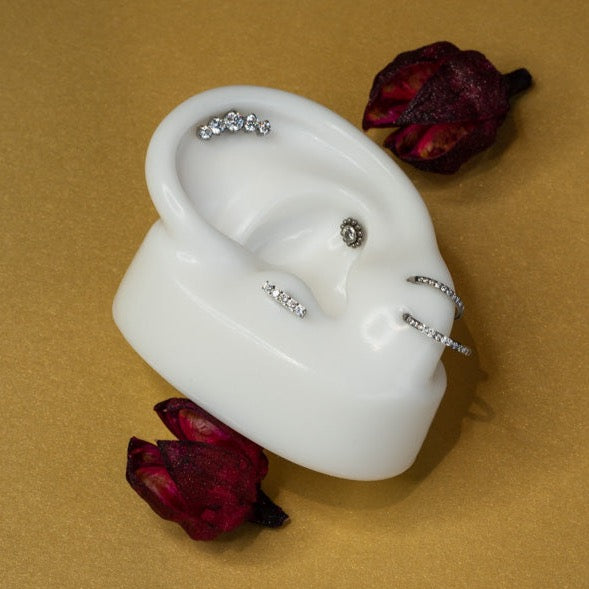 Algieba
Paiement en 2 ou 3 fois à partir de 80€
Algieba is a divine model that will bring you style and both shine. You can associate it with a silver composition for a magnificent effect.
Jewel composed in ASTM-F 136 grade titanium

Decorated with 5 zirconium oxide crystals

Its length is 12mm

Ideally placed on the helix or the conch
A bar of
7mm
is offered with this jewel (Labret titanium with internal screwing 1.2mm thick). To order another bar size
Click here
.
Superbe
Très beau bijoux ! Il habille tout de suite l'oreille ! Très chic !
Pas simple à fixer seule.
Très beau
Je suis ravie de ce piercing qui est juste magnifique, il brille beaucoup comme j'aime 😍
Par contre j'ai galéré pour le mettre heureusement je n'étais pas seule 😅.
Bijoux magnifique
Reçu tout à l'heure, il est super jolie, super brillant ! ( assez difficile à installer je vous avouerais) mais sa en valais la peine !! 🥰
Magnifique
Incroyable, il est vraiment canon ce piercing, il épouse parfaitement l'oreille, je recommanderai sur le site ! On ne voit que très peu la couleur mais les diamants ressortent tellement bien que c'est parfait comme ça 🙂