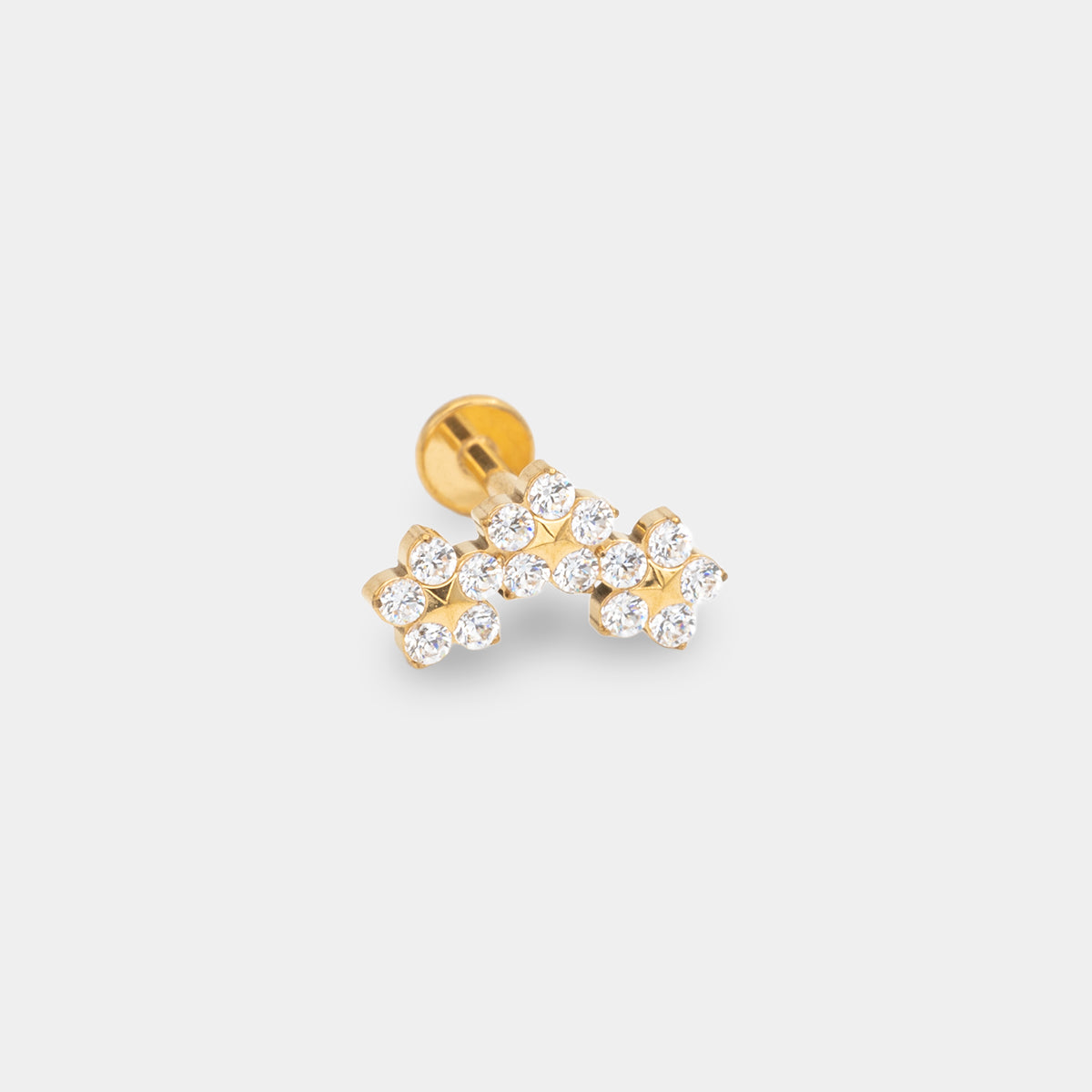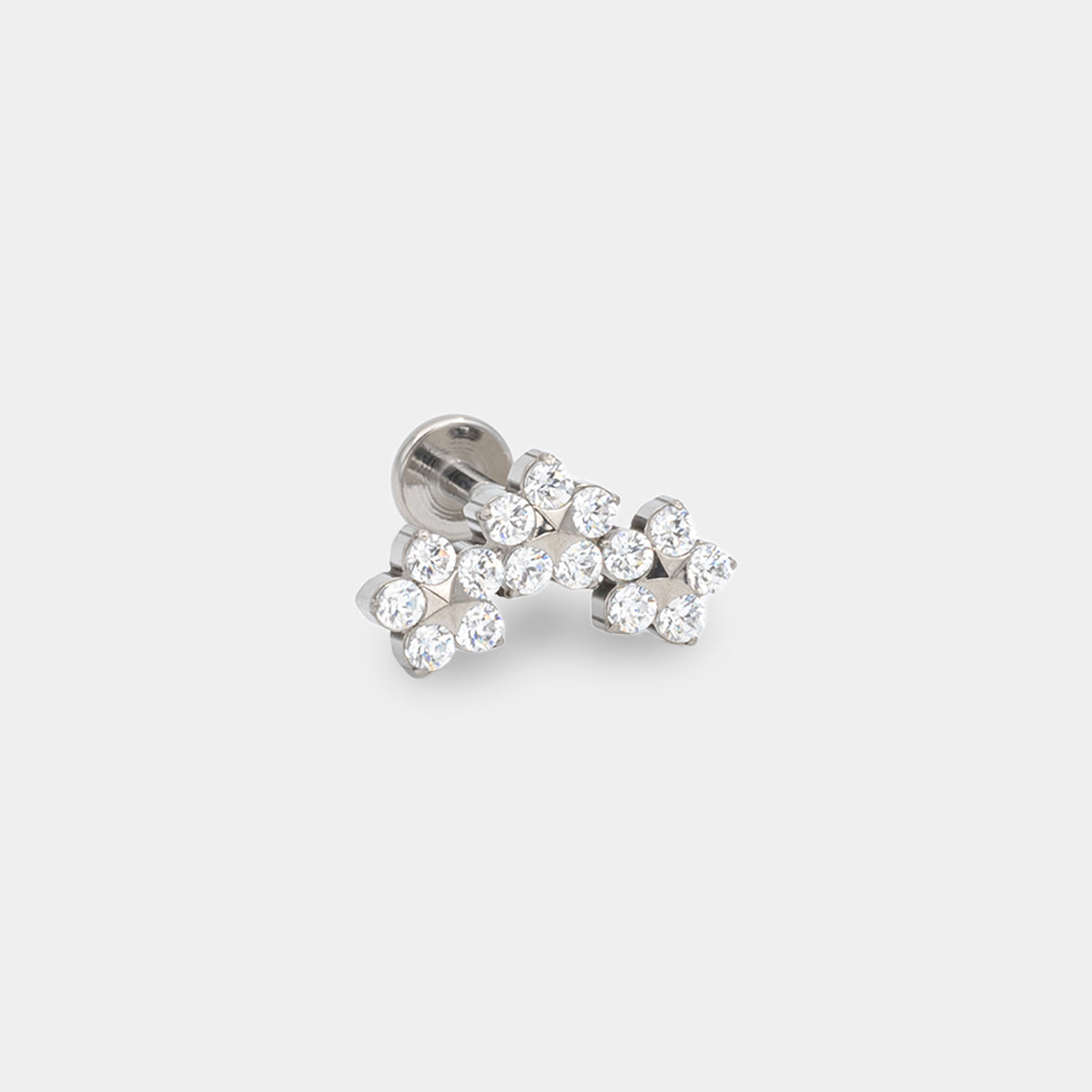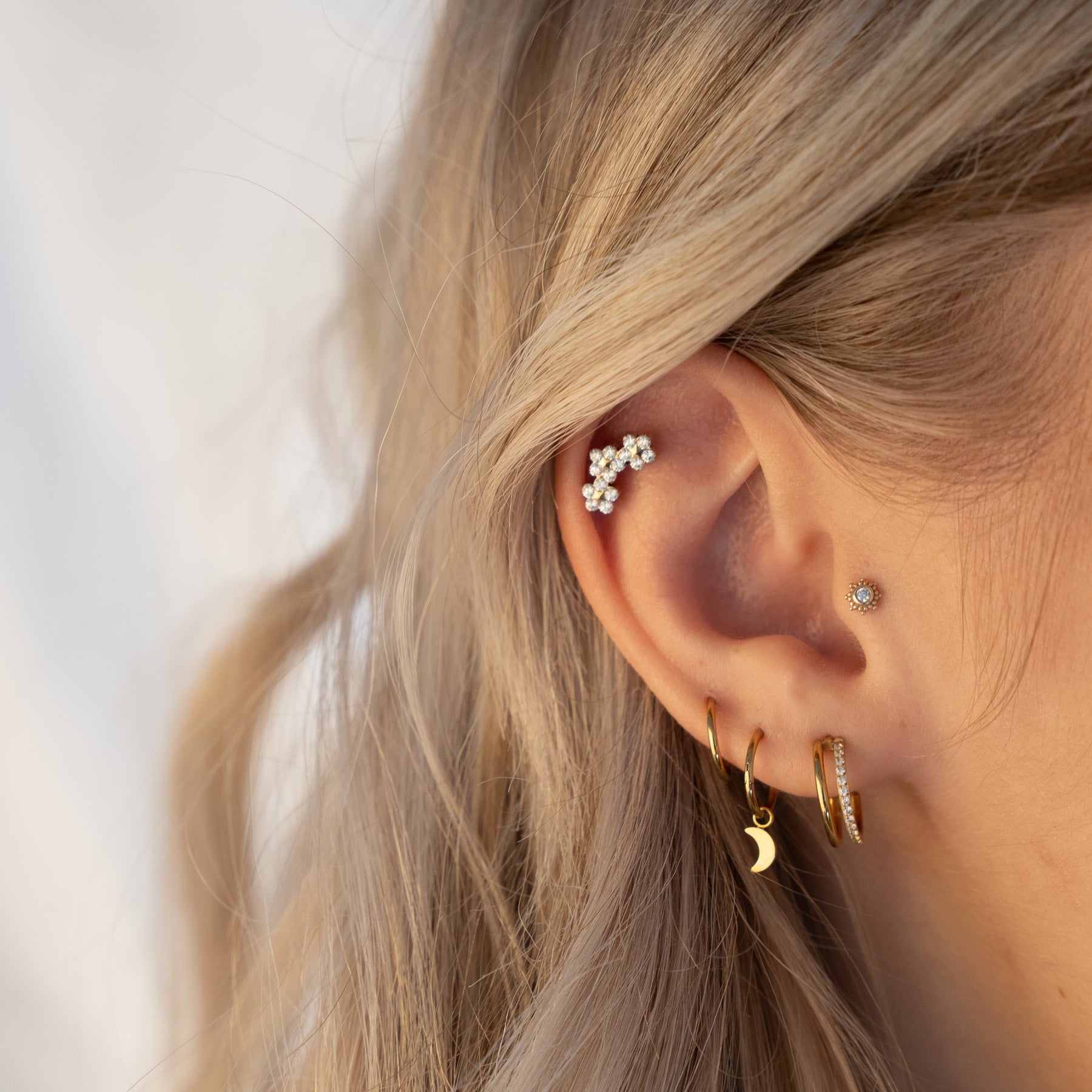 Adara
Paiement en 2 ou 3 fois à partir de 80€
Discover the sublime Adara piercing. An ideal flowery jewel to enhance an ear composition.
Jewel composed in ASTM-F 136 grade titanium

Decorated with zirconium oxide crystals

Its length is 13mm

Ideally placed on the helix or the conch
A bar of 7mm is offered with this jewel (Labret titanium with internal screwing 1.2mm thick). To order another bar size Click here.
sublime !
je suis fan de mes nouveaux bijoux je ne regrette absolument pas mon achat !
tous les piercings visibles sur la photos viennent de chez obsidian et certains on plus de 6 mois et ils n'ont pas bougé ! je recommande vivement vous pouvez y aller les yeux fermés
Magnifique
Ce bijou est parfait je le porte en central ca fait super beau il brille de mille feux sa longueur je dirais que 6mm aurait ete parfait mais 7 ca va le matin je le remets dans le bon sens et il ne bouge plys de la journee
Aucune allergie pour l instant (donc pas de nickel)
Parfait
Ce bijou est top ! Je l'ai pris en argenté et je ne regrette en aucun cas mon choix ! Il va parfaitement à mon conch et il brille !